Elio Motors Completes Chassis Engineering
design | elio motors | April 29, 2016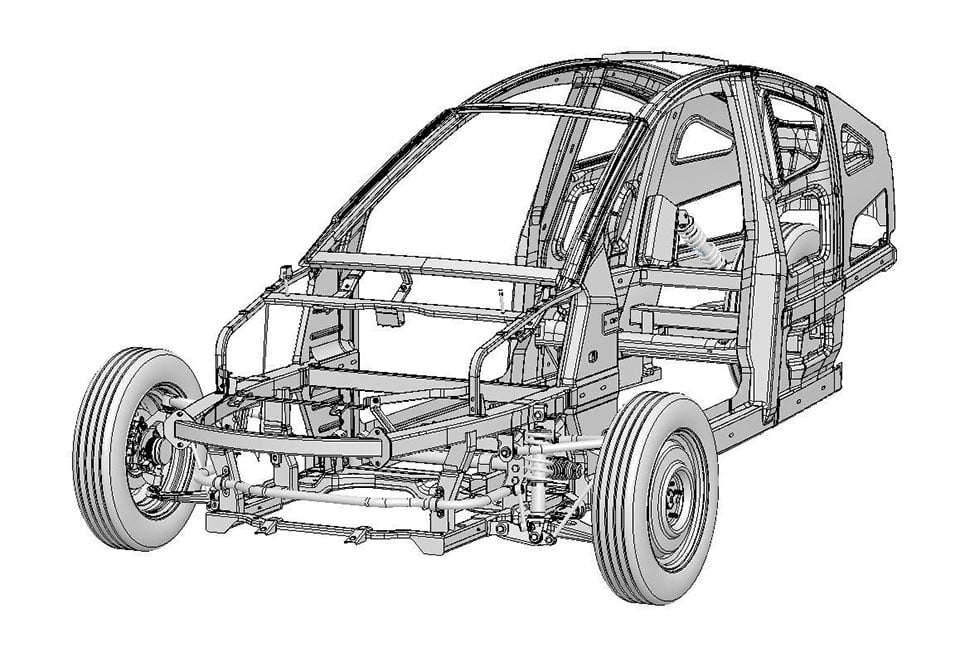 Elio Motors has announced that it has completed the final stage of engineering for its diminutive E-Series vehicles. This means the chassis design is complete and the next phase for the carmaker will be real-world testing. The vehicles will be used for real-world validation and ride dynamics calibration and testing. The chassis design will eventually be used in a car that is subjected to real world crash testing.
Crash testing is an important step in getting the car approved for sale in the US. The final design of the Elio E-Series uses unequal upper and lower control arms with a coil-over shock absorber. That design allows for a lighter car with better aerodynamic qualities. Lightweighting and aerodynamics are a must for a car aiming at 84mpg.
The company previously delayed the launch of its car until 2017, but this is definitely a step in the right direction.