2017/2018 BMW i8 Tipped for More Power and a Facelift
bmw | bmw i8 | EV | hybrid | rumors | sports car | May 3, 2016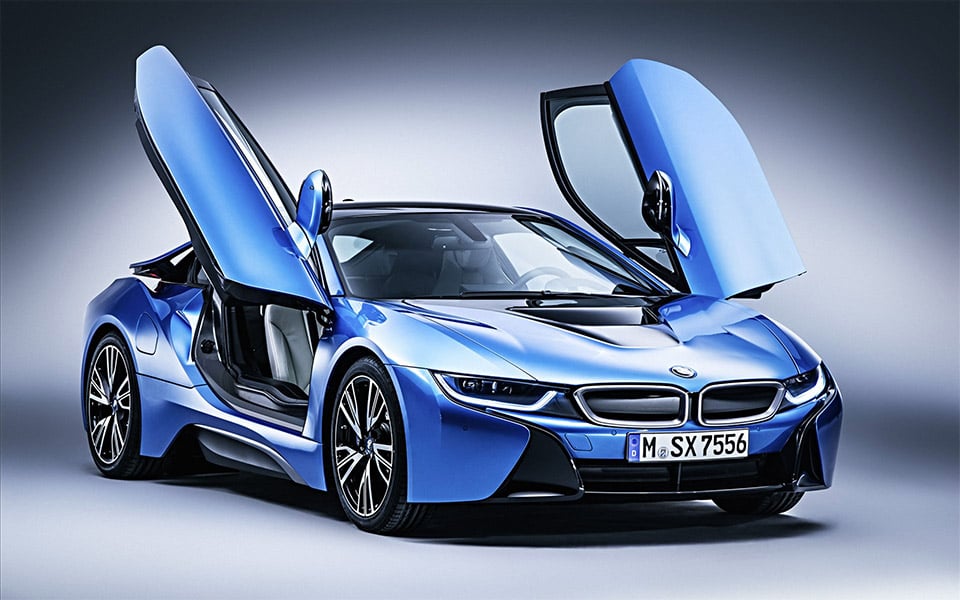 Now that it's been on the market for a couple of years, word on the street is that BMW will be giving its i8 electric sports coupe more power and some visual refinements for the next model year. Reports indicate that the revised i8 is set to hit showrooms in the last quarter of 2017.
The car is tipped to be getting an upgraded petro-electric powertrain that is said to be in testing with some prototypes now. The new drivetrain is also said to be under the skin of the i8 safety car being used at Formula E events now as well. Details are scant for now, but the electric power plant is expected to see an increase in performance. Speculation is that total system output for the new i8 around 430hp, a substantial increase from the current 357hp total.
That extra power will land with revised software for the transmission, boosting the vehicle beyond its current 0-62mph time of 4.4 seconds 155mph top speed. BMW is also expected to increase the electric range of the i8 with a new battery pack. Word has it that the company has also been experimenting with carbon fiber wheels, an induction based charging system, and a drop-top version of the car.