FIAT 124 Spider Configurator Goes Live; Where's My Matte Hood?
configurator | fiat | fiat 124 spider | May 3, 2016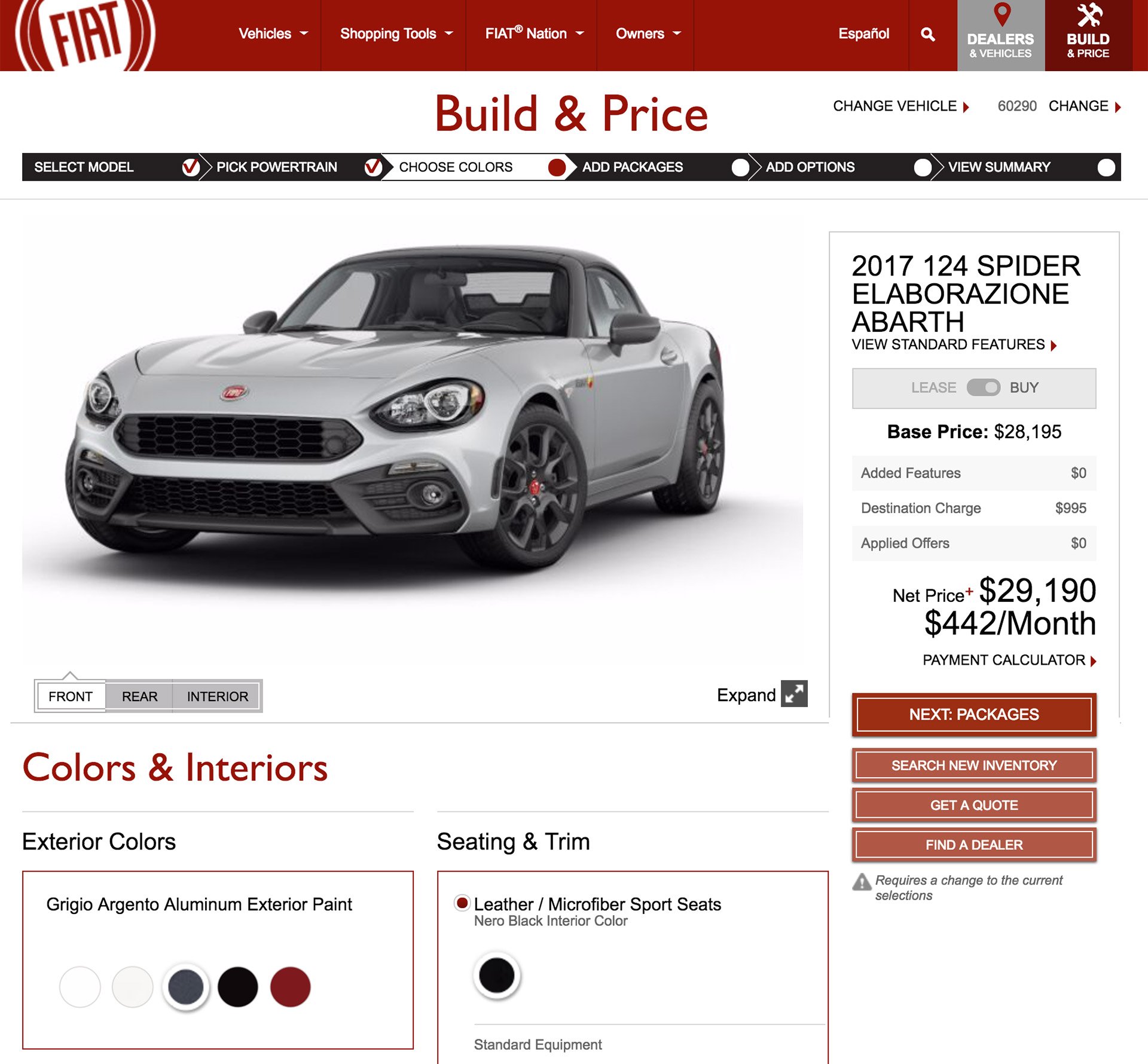 I'm both excited that the FIAT 124 Spider configurator has gone live in the US and angry. I am excited because I love seeing just what the Spider would cost configured just how I like it. I am angry because the Abarth version (full name: "2017 124 Spider Elaborizatione Abarth") in the US doesn't get the awesome paint scheme with matte black hood and trunk that we saw on the show car.
All you can get in the US is solid colors that aren't nearly as cool as that show car. I am holding out a bit of hope that something is off on the configurator and the cool paint scheme will show up. Another thing that off is that the specs call out the same 160hp for all Spider models when the Abarth is supposed to have 170hp. There aren't many options, but you can add Brembo brakes and cool Alcantara and leather Recaro seats to the Abarth version.
Three versions of the FIAT 124 offered with the base model Classica starting at $24,995, the Lusso at $27,495, and the Abarth at $28,195.