Mountune Announces Upgrades for Ford Focus RS
focus rs | ford | mountune | May 5, 2016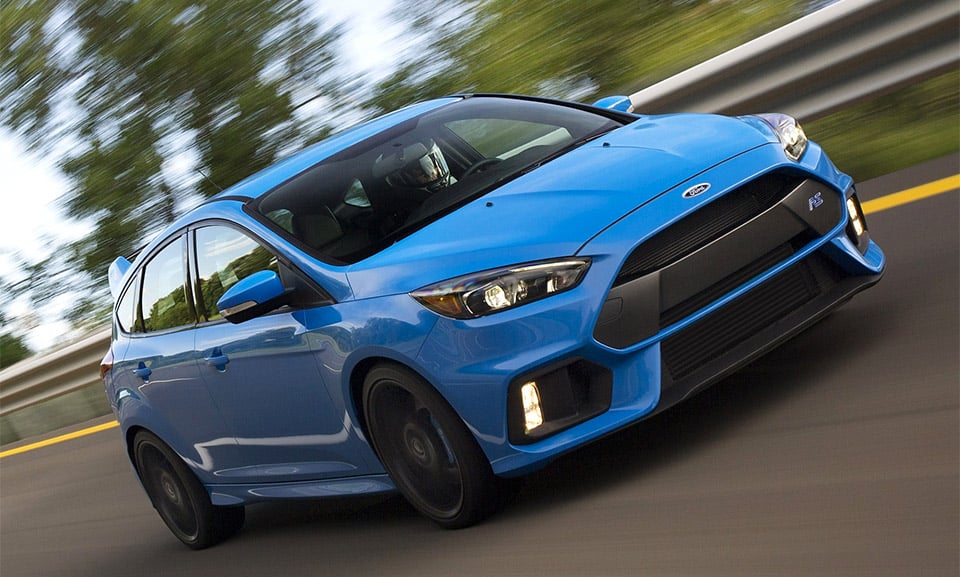 For many enthusiasts, leaving their car completely bone stock is just not an option. Even though it comes pretty tricked out from the factory, you are buying a Ford Focus RS, you might be in the market for some upgrades that set your ride apart from the rest and make it perform better. Mountune has several parts available for the Focus RS right now.
What Mountune is offering its silicone boost hoses for the turbocharger, a high-flow air filter, and a roll restrictor rear engine mount. That $159 engine mount is designed to reduce engine movement under hard shifting. The company is also making a $199 short-shift linkage claiming to reduce throws by 25%. There is also a Quaife limited-slip front diff for $1099. A set of OZ racing Leggera HTL wheels are also offered promising to save 3.7 pounds per wheel over stock.
While there aren't yet any engine upgrades available, an ECU for more power is in the works.