1983 Alpina C1 2.3 is Still Cool Three Decades Later
alpina | auctions | bmw | May 10, 2016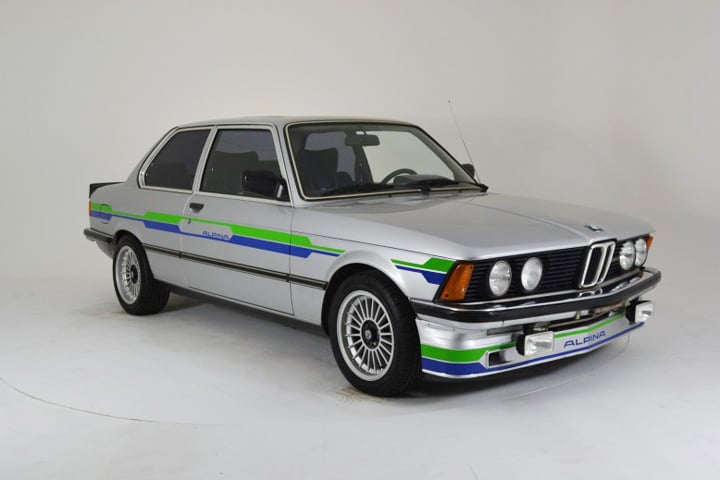 The Alpina C1 2.3 is a sportier tuned version of the 1983 E21 BMW 3-Series car. The C1 2.3 packed a 170hp engine and could run to 60mph in 7.5 seconds. Sure most cars your grandma drives can match that feat today, but in the early '80s when performance was a dirty word that was an impressive 0 to 60 time.
This particular silver car with green and blue graphics and cool striped seats is up for auction on eBay and it looks like new.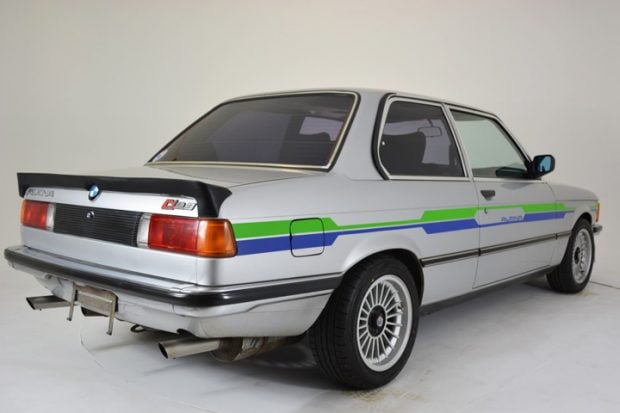 The car has only 60,280 miles on the clock and is a 6-cylinder manual car. The Alpina registry claims that less than 24 of these cars remain in existence. I really like the seats with blue and green stripes to match the exterior graphics.
The Buy It Now price for the car is $33,500(USD). You could buy yourself a brand new car for the price the seller wants, but it wouldn't be as retro cool.