2016 "Car of Texas" Unsurprisingly a Shelby Mustang
ford | ford mustang | ford mustang shelby gt350 r | GT350 | shelby | shelby gt350 | May 10, 2016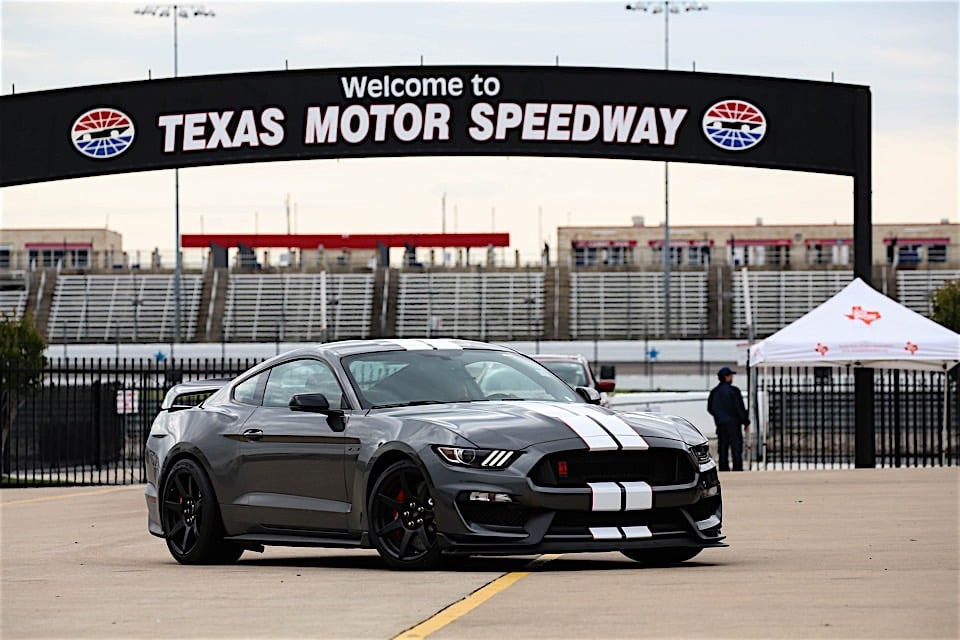 Every year, members of the Texas Auto Writers Association (which I am a member) get together at Texas Motor Speedway and drive some cars. Like many professional auto writer groups, we then vote on what we think is best. The overall winner of everything is crowned the Car of Texas. Being Texas, unsurprisingly, the winner is the 2016 Ford Mustang Shelby GT350 R.
Why is it unsurprising? Mr. Shelby himself was a Texan. Plus, is there anything more Texan than a big V8 muscle car? Of course not! Though, I have to admit that the Shelby GT350 R is far from actually being a big, heavy muscle car. It's definitely a full-on sports car.
It was my first time behind the wheel, and the experience is much like that of driving a Hot Wheels car. The big racing stripes on the hood and the rear wing you can't see out the back with make you feel like you're in more of a toy than a car. But in this case, that's a good thing. A sports car is supposed to make you feel like you're 8 years old, and the Shelby GT350 R surely does that.
Unlike any naturally-aspirated V8 I can claim to have actually driven, the Shelby's 5.2L V8 revs to 8,250 RPM. You have to tell your brain to not short-shift because it's an odd sensation revving a car that high. I had a Honda S2000 that shared a redline, but when it's a V8 it just feels like you should shift sooner.
But if you fight the urge to shift early, you're blessed with a glorious wail that is nearly Ferrari-esque thanks to the flat-plane crank. It's a hoot.
When I get a full review unit, I'll share more with you. But if you ever have the opportunity to drive one, you should do it. You'll quickly understand why it won over the Texans, and anyone else who has driven it.
[cover photo via Major League Photography]