Sleepbus Might be the Comfiest Way to Go from San Francisco to LA
bus | california | travel | May 10, 2016
We all know that Texas is a huge state, we measure driving distances in hours not miles in these parts. California might not be as wide as Texas, but the state offers travelers some serious mileage down the Pacific coast. Anyone who has made the trip between LA and San Francisco knows this. It takes an hour or so to fly between those two cities and six hours or more to drive with all the traffic.
A new way to get between those cities on the cheap has debuted and it is called the Sleepbus. It's an extended chassis big rig that looks like a giant RV or a traveling medical bus. Inside are a bunch of sleeping berths, bathrooms, and a sitting area with Wi-Fi.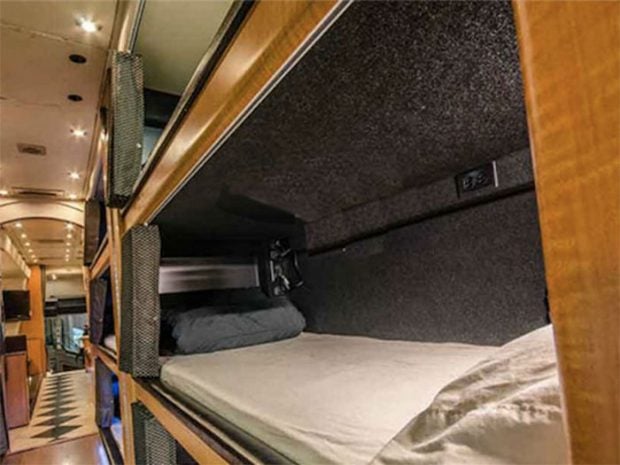 The idea is that you climb on the bus at 11pm sharp and then arrive at the Santa Monica Pier at about 6am the next morning. You get to sleep during the entire trip and don't have to mess with airport security. Basically, it's like taking the red eye.
The best news is that a one-way trip costs just $48. Eventually that price will go up to $65, but it is still cheap.