Volvo Teases XC40 Concept, Says It's Not Your Daddy's Volvo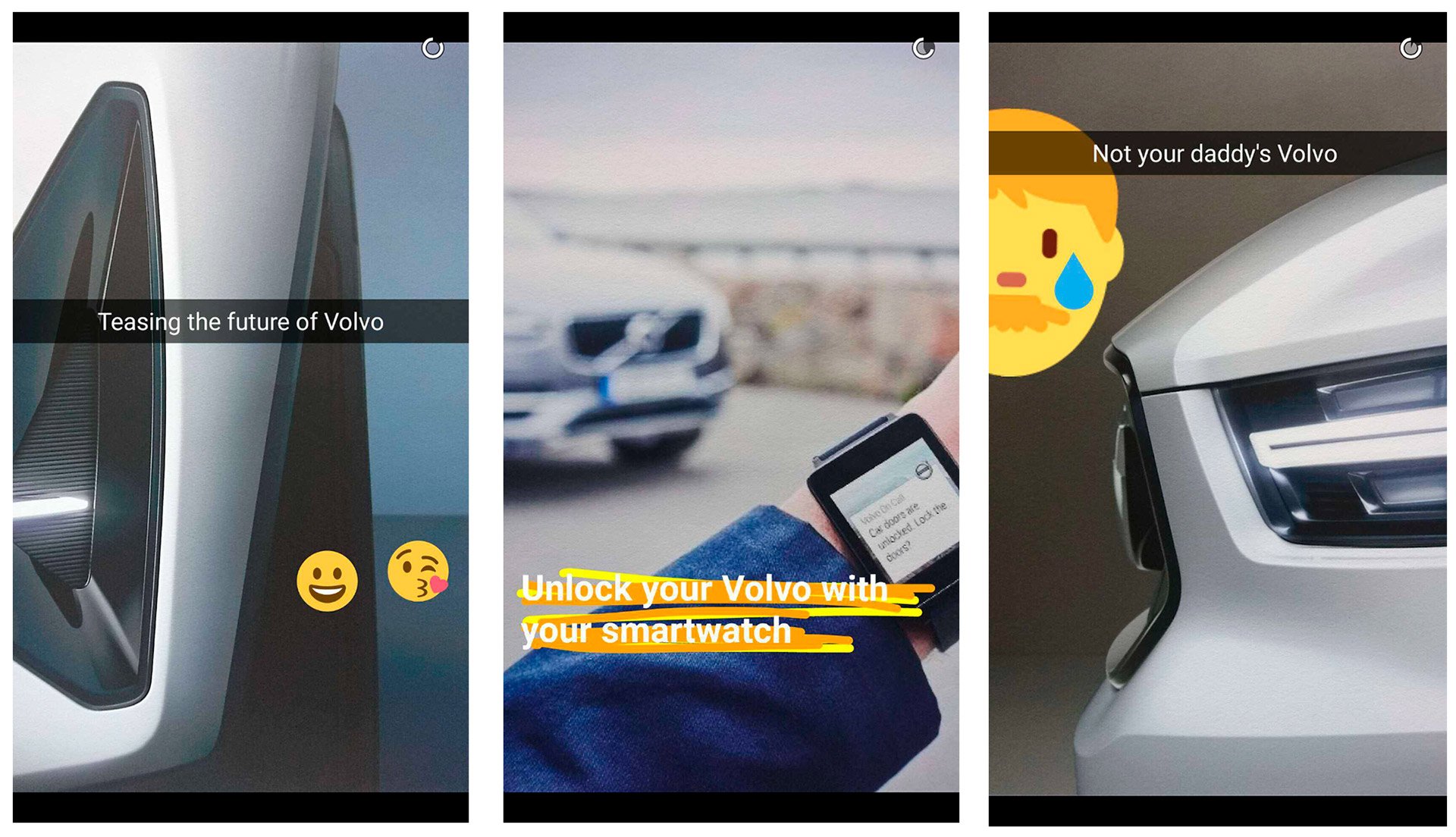 Volvo has used an unusual medium to tease images of its new XC40 Concept. That medium was Snapchat. Clearly, Volvo is targeting a younger crowd with this car, and hopes that Snapchat users might be in the market for an expensive premium crossover in the form of the XC40.
The three teaser images show little, which is sort of a requirement for teasers. One shows the front of the car all blurry and at a distance, and says you can start the Volvo with your smartwatch. Another shows a very close shot of the front bumper area with a little LED strip glowing.
The best image shows a close-up of the bumper and headlight with the Thor's Hammer accent light design Volvo fancies. The teaser shots look pretty good and we are looking forward to seeing more on this crossover soon. I hope it comes in Polestar flavor clad in that beautiful blue.