2004 Ford Mustang Convertible Concept Can Be Yours
ford mustang | mustang | May 16, 2016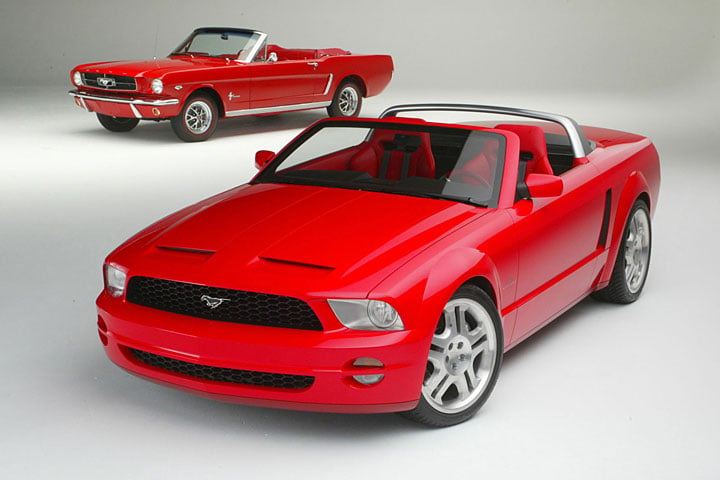 Back in 2003, while most of us were lusting after the '03 Cobra Mustang, Ford pulled out the concept car that showed what the '05-'09 Mustang would look like. This 2003 Mustang Concept car was what kicked off all the retro styling that has been so fantastic in the pony car space. Eventually Dodge and Chevy followed with retro muscle cars of their own.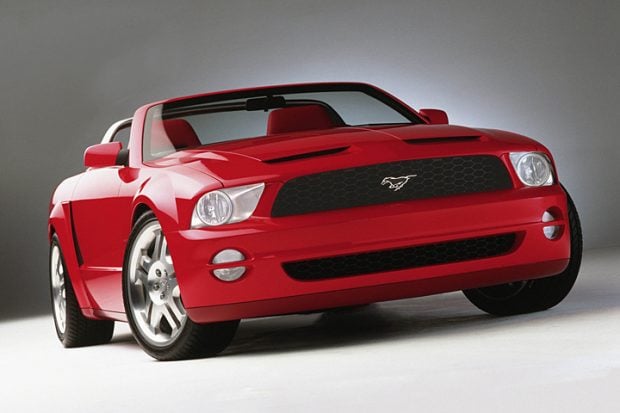 Shown in both coupe and convertible forms, the production 2005 Mustangs look very similar to the 2003 concept car right down to the wheels that were offered on the GT models. The only major exterior differences between the concept and the production car came in the taillights and that roof bar. Inside, the concept featured tons of billet aluminum, fancy perforated red leather seats, and even had four-point racing seatbelts.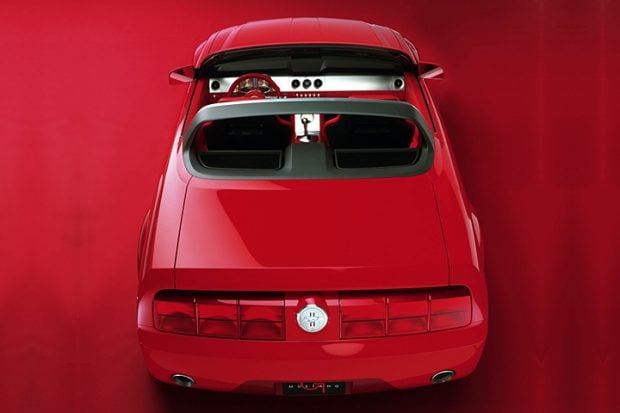 After the show circuit ended both concepts were sold at a charity auction. The convertible you see here is up for sale again and the seller wants $350,000(USD). For that price, you get a car that is strictly meant for display, and not certified for driving on public roads.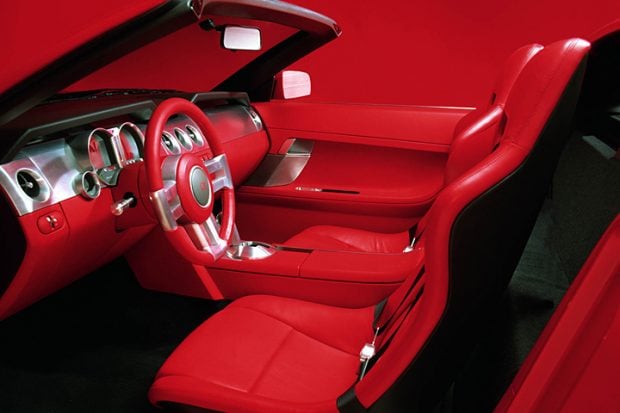 If you've got the dough, check it out over at Exotic Classics.