Driving a Lambo up a Glacier
glacier | lamborghini | winter | May 17, 2016
I don't think many Lamborghini owners would want to take their expensive cars out in anything but sunny and dry weather. You certainly wouldn't find the majority of these people taking their Lambos out in the snow, much less driving that Lambo up a glacier at a ski resort.
It takes some fancy studded tires to get freeskier and gearhead Jon Olsson's Lambo going up the glacier. Despite the spiked tires, the car still gets sideways on the way up. It looks like an amazing amount of fun – glacier driving in a Lambo should be a new winter sport. I wish all cars sounded as good as a Lamborghini.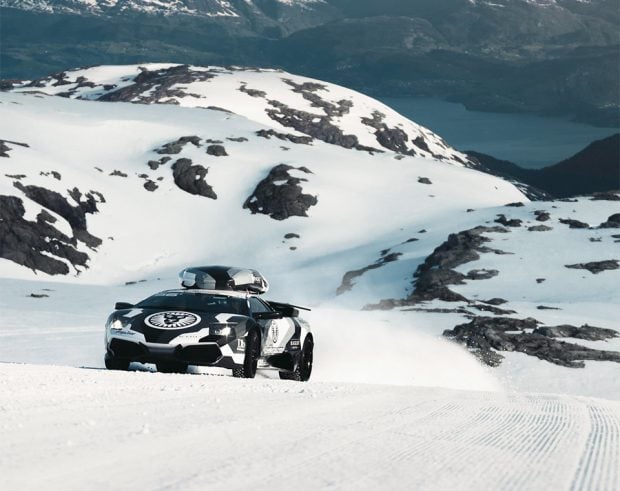 After watching this video I think I would definitely want to add that rooftop luggage carrier to my Lambo, it looks really cool up there. Since there's no storage space inside a Lamborghini (or at least very little space), it would definitely come in handy for groceries and other stuff.