Rolls-Royce Phantom Coupe Zenith Collection
rolls-royce | rolls-royce phantom | May 18, 2016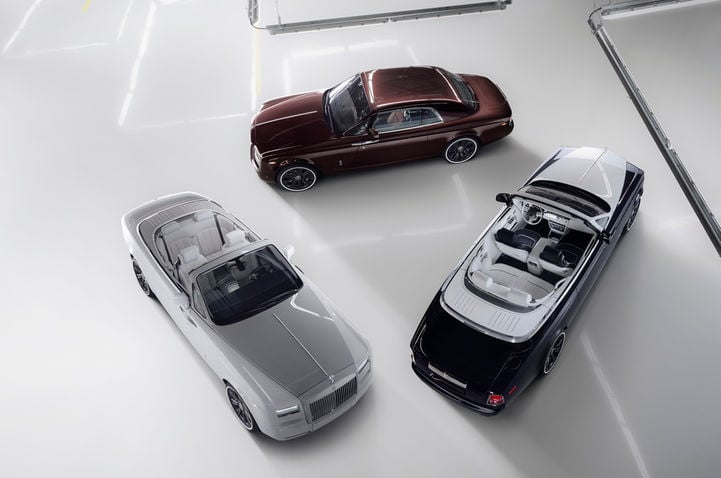 Rolls-Royce is saying goodbye to some of its older models so that they can be replaced with new versions. Two of the models being discontinued are the Phantom Drophead Coupé and Phantom Coupé. To celebrate the end of the road for these fancy cars, Rolls is offering them up in a special farewell edition.
The Zenith Collection has some very special touches including a split folding tailgate for picnics at the country house or polo match. The tailgate is padded as well so you can sit on it. Each Zenith has a glass shelf in the trunk that holds champagne, a champagne fridge and eight glasses. The cars also have end caps on the door armrests that feature etched maps of where the Coupe and Drophead concepts debuted.
Each Zenith model also has an aluminum case in the center console that has an actual piece of the Phantom assembly line with information on what portion of the factory it came from. Only 50 Zenith collection cars are being made and naturally, all of them have already been sold.