Fast & Furious 8 Tosses Car out of Cleveland Parking Garage
crashes | fast & furious | stunts | May 20, 2016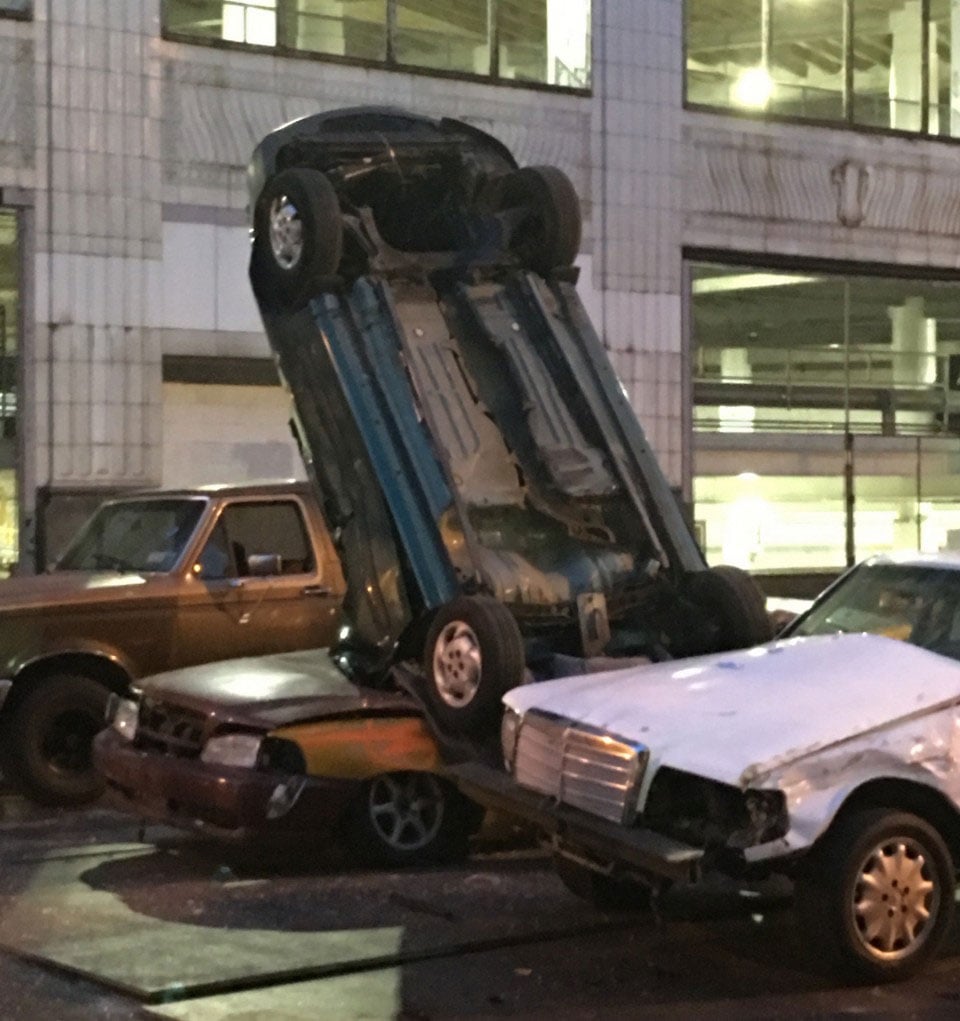 If you live in Cleveland, Ohio, you have a chance to see some of the next Fast & Furious movie being filmed. Recently, Fast 8 tossed a car out of the Halle parking garage onto other cars on the road during second-unit filming. I'm not up on the movie lingo, but I will assume that means that the actors weren't present.
The car was dropped out of the parking garage and landed on Prospect Ave. Prior to this event, stunt drivers had been rehearsing near the Euclid Square mall. Check out the video someone shot (in horrible portrait mode) of the stunt as it was filmed. The bang it makes when it hits the ground is spectacular.
With filming underway, lots of streets in the area will be closed off. If you live or work in downtown Cleveland, you can count on lots of delays and traffic. City mayor Frank Jackson says that additional police and traffic controllers will be on hand to assist in filming.