This '47 Chevy Rat Rod is Part Mercury Cougar
chevy | hot rod | mercury | mercury cougar | rat rod | weird | May 23, 2016
Rat rods are nothing new. They have been around for generations. Essentially these are powerful hot rods that are pieced together from various bits, and have a ratty, rough finish when complete. This particular rod is part 1947 Chevy and part 1995 Mercury Cougar.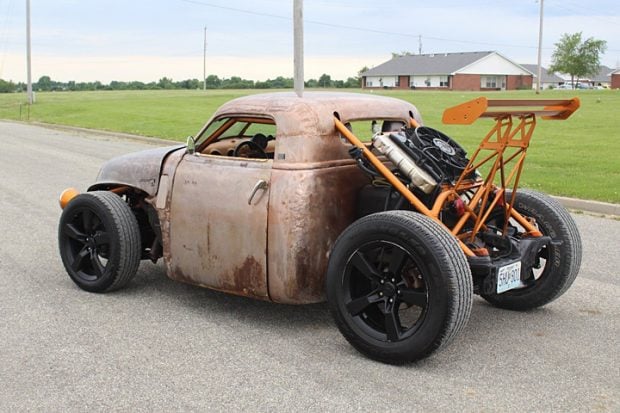 The Chevy part is a '47 truck cab that was chopped and sanded to metal. It was then grafted to the front end of a 1995 S10 truck and lowered. Its big V8 engine came from a 2005 Tahoe SUV and displaces 5.3L. The car's independent rear suspension came courtesy of the Cougar. The body is coated in a copper pearl finish, and there's a big wing out back.
It's a Frankenstein creation for sure, but somehow it looks really good in its bastardization.