2017 Subaru BRZ Gets 5hp Power Increase… Huzzah?
subaru | subaru brz | May 27, 2016
Saying that a car is getting a power bump for a new model year gets enthusiasts excited. When the details come out and you tell us that power bump is 5hp and 5 lb-ft. of torque, it's really just an insult. That's not a bump at all, barely a blip. Power output for the updated Boxer engine is 205 hp and 156 lb-ft of torque. I wish Subaru and Toyota would just turbo the damn thing and give us all what we want.
Subaru also says there are some visual changes, including an updated headlight design, and a more sporty body color aluminum spoiler. That said, without comparing the updated 2017 BRZ to the old version side by side, it looks very similar.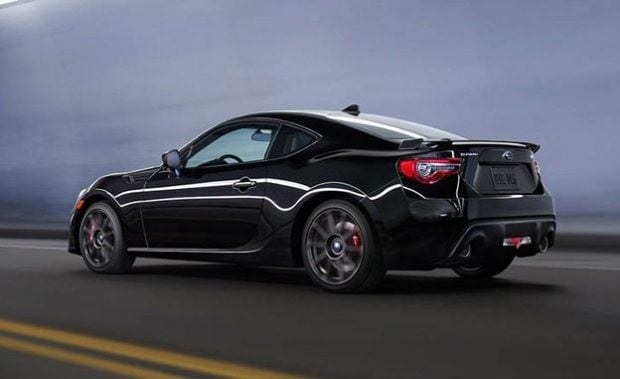 The new version gets revised springs and dampers and a larger rear anti-roll bar. It also gets a track stability control mode. Limited models with the manual transmission can also get the Performance package, really the only meaningful thing about this update. That package gets larger front and rear brakes with Brembo calipers and Sachs performance dampers. There is no word on pricing just yet for the updated BRZ or the Performance package, but those details are due June 12.