Off-Road: 2016 Toyota Tundra TRD Pro
4x4 | off-road | pickup | toyota | toyota tundra | trd | May 30, 2016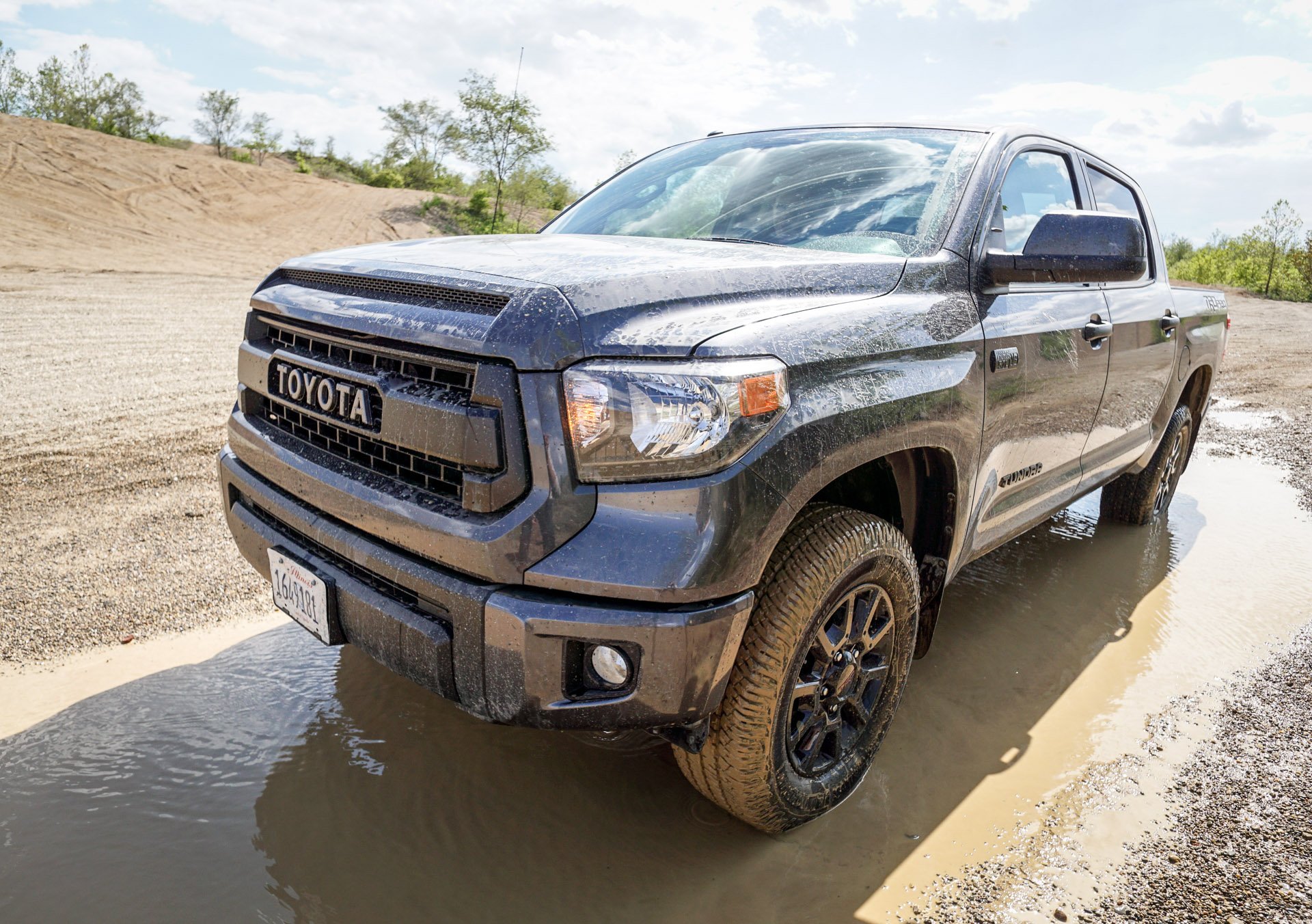 We live in an era where even the smallest crossovers and grocery getter SUVs are touted as being capable of driving on rugged terrain. But it takes more than an all-wheel drivetrain to truly be off-road capable. Toyota's 2016 Tundra TRD Pro is able to really handle any terrain.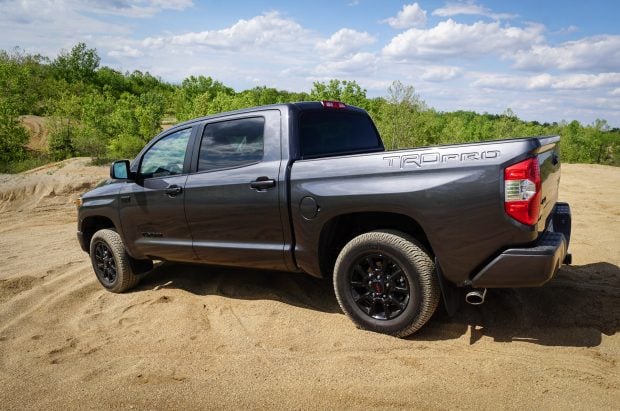 The off-road pedigreed full-size pickup is fully outfitted with the gear you need to get through sand, mud, gravel, loose dirt, snow, and more. On the surface, it's clear that the Tundra TRD Pro means business, with its blacked-out grille, black door handles and mirrors, and 18″ black alloy wheels. But the TRD Pro badging goes far beyond cosmetics. This truck has the power, suspension, and tires to take on the most rugged of terrain.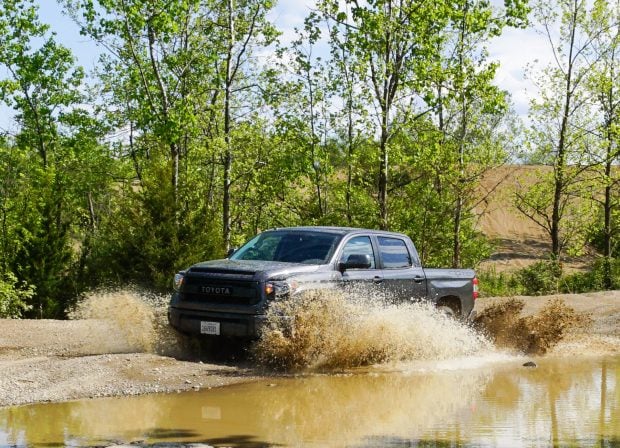 With a 5.7-liter V8 under the hood, a push on the gas lets forth an imposing baritone soundtrack, in part thanks to its specially-tuned TRD dual exhaust. In fact, it's got the most satisfying exhaust note I've heard on a pickup truck. And that free-flow of exhaust not only makes a great roar, it actually helps the truck produce more low- to mid-range torque. And more torque means greater capability.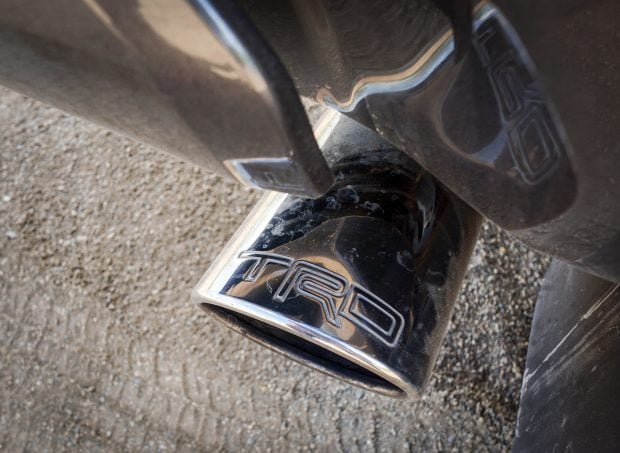 I recently took one of these bad boys down to Badlands Off-Road Park in Attica, Indiana to see how it would handle a variety of challenging and rugged terrain. With the help of its fat TRD-tuned springs and lifted Bilstein shocks, the truck chewed through everything I could throw at it.
The Tundra's chunky 32″ Michelins made it easy to tear through the park's massive piles of loose dirt and sand, whether at low or high speeds, and the suspension's substantive 10.4″ of ground clearance provided great confidence in navigating through the roughest trails. And lest I ran into any nasty rocks or logs, the 1/4″ aluminum skid plate is there to keep key mechanical bits safe and sound.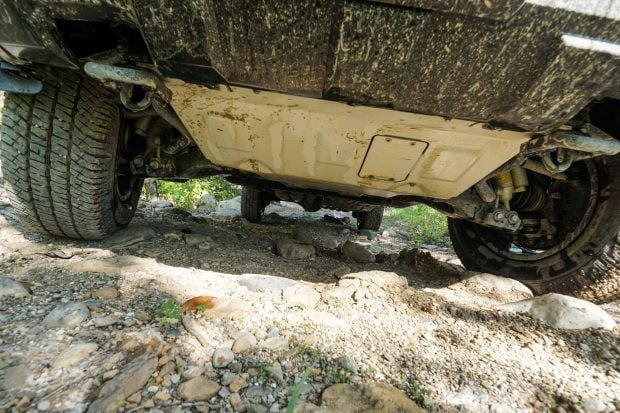 With the truck dropped into 4-wheel High mode, it made quick work of loose materials, and in 4-Low, it cranked up and down rocks and steep terrain without so much as a complaint. Toyota's Active Traction Control and automatic limited-slip diff took care of many of the difficult decisions, keeping the truck from getting stuck, even on the most challenging surfaces.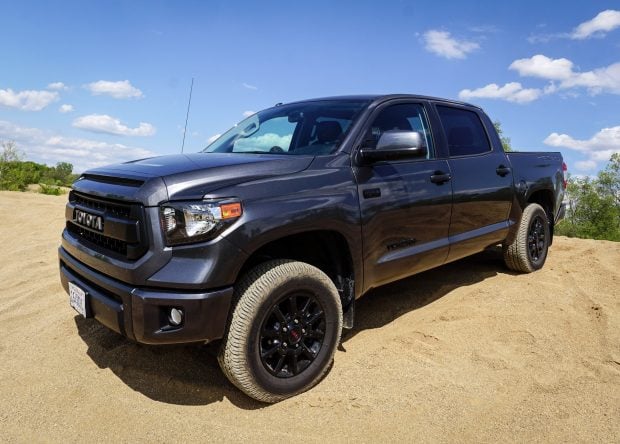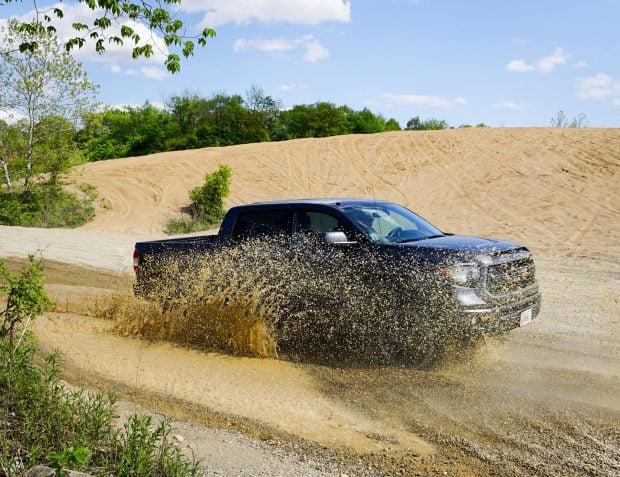 While I didn't have a chance to test the TRD Pro on snow or ice, I have little doubt that it would be more than up to the challenge.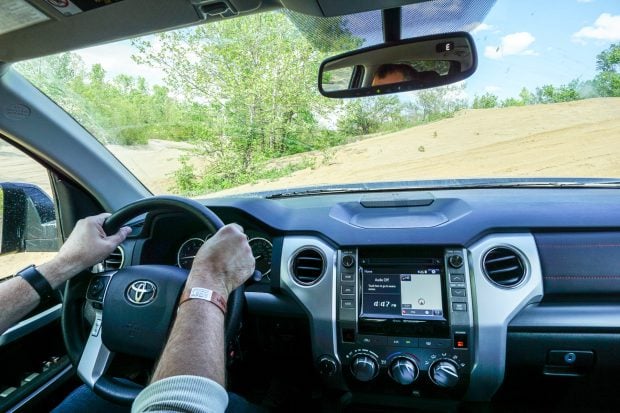 If its off-road prowess weren't enough, the Tundra TRD Pro offers a super comfortable cabin, with well-padded leather-trimmed seats for five adults. There's ample storage throughout the cabin too, with more cupholders than I've ever seen in a single vehicle, a file folder-sized bin in the center console that includes thoughtful touches like pen, tissue, and business card holders in its lid.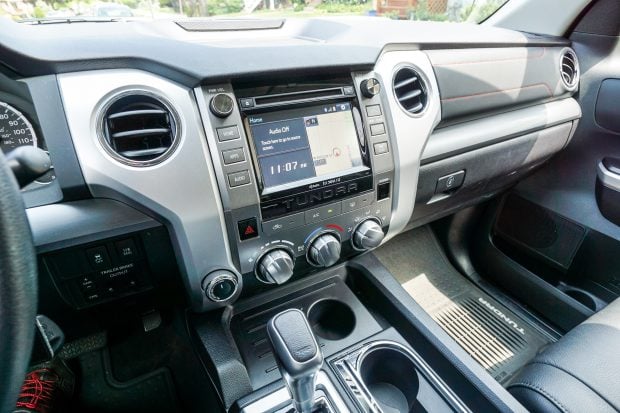 The rear seat in the Crewmax edition has limousine-like legroom for passengers, and there's an electric sliding window that not only improves ventilation, but allows for easy communication between driver and any crew loading gear in the bed.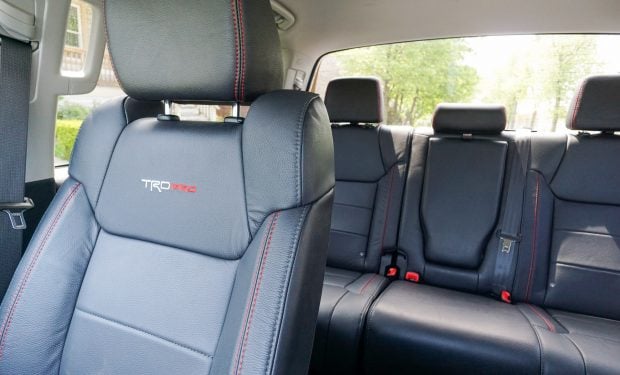 And should you decide to use the Tundra to haul cargo, its 401 hp and 381 lb-ft. of torque is more than up to the task. In fact, it can tow up to 9,800 lb., and its payload capacity is a massive 1,620 lb. After all, it was a Tundra that they used to pull the Space Shuttle. The TRD Pro also has an enormous 38.0 gallon fuel tank, so long trips are no problem. Unloaded, you're looking at roughly 570 miles of driving range. Of course, going off-road or hauling gear will quickly eat into its EPA 15 mpg average fuel economy. If you opt for the FFV capable engine, you can also feed it E85 fuel.
It's a well-known fact, Toyota trucks are virtually indestructible too, so there's little question this beast will be alive and kicking after many years of use. If you're into serious outdoor adventures, I can think of no better way to do it than in the Tundra TRD Pro. Whether you're hitting the trails, towing your boat to the dock, taking a cross-country trip, or doing all three on the same holiday, this truck offers great versatility, utility, comfort, and power in spades.