Jeep Crew Chief 715: The Concept Jeep Should Build
jeep | jeep wrangler | May 31, 2016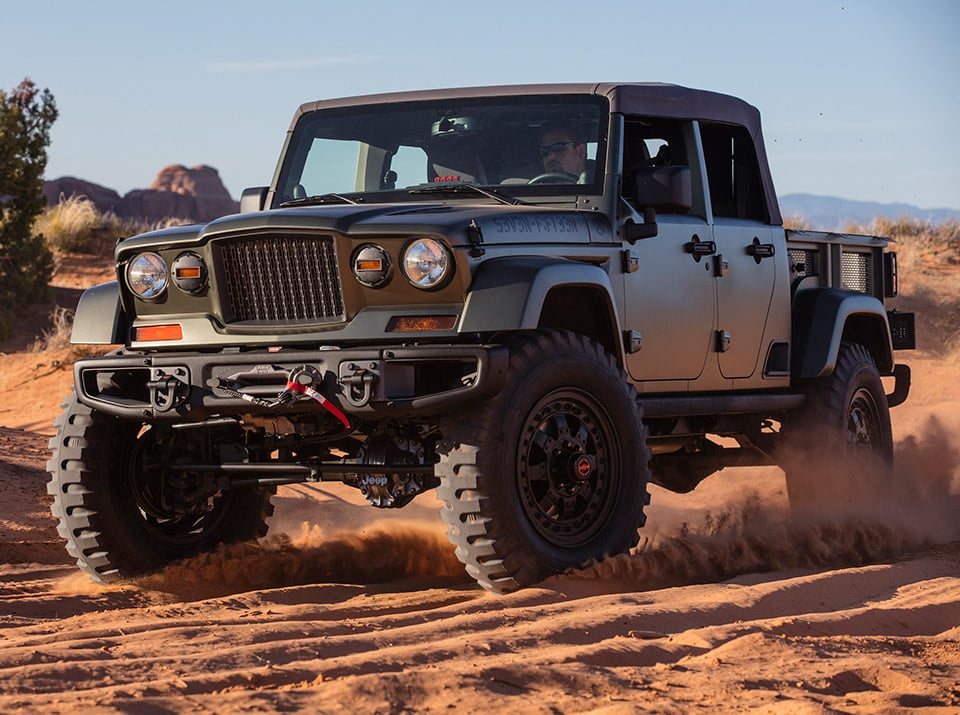 Often when we see concept cars and trucks, you can count on something down the road having at least a passing resemblance to the concept. This isn't often the case with Jeep. Jeep has shown off some incredibly cool concepts over the years at the Easter Jeep Safari in Moab. The Jeep faithful get all hot and bothered, beg for the concept to be built and then Jeep does nothing.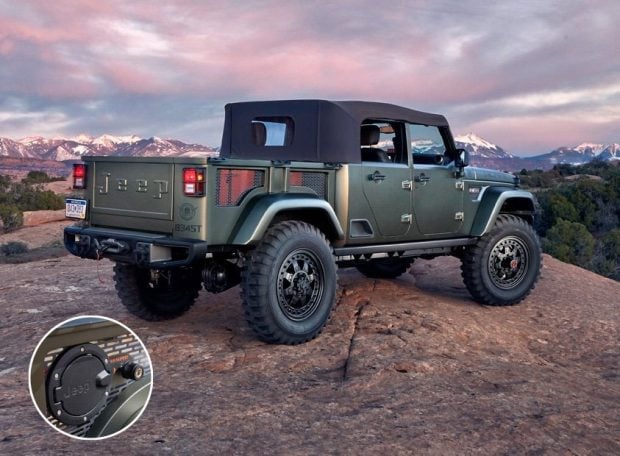 Such is the case with this awesome Jeep Crew Chief 715 that was on hand at the Easter Safari this past March. The Crew Chief has the 3.6-liter V6 out of a Wrangler, and I assume the front section started as a Wrangler Unlimited. This rugged truck has a 5-foot bed with cool mesh sides and wooden floor planks.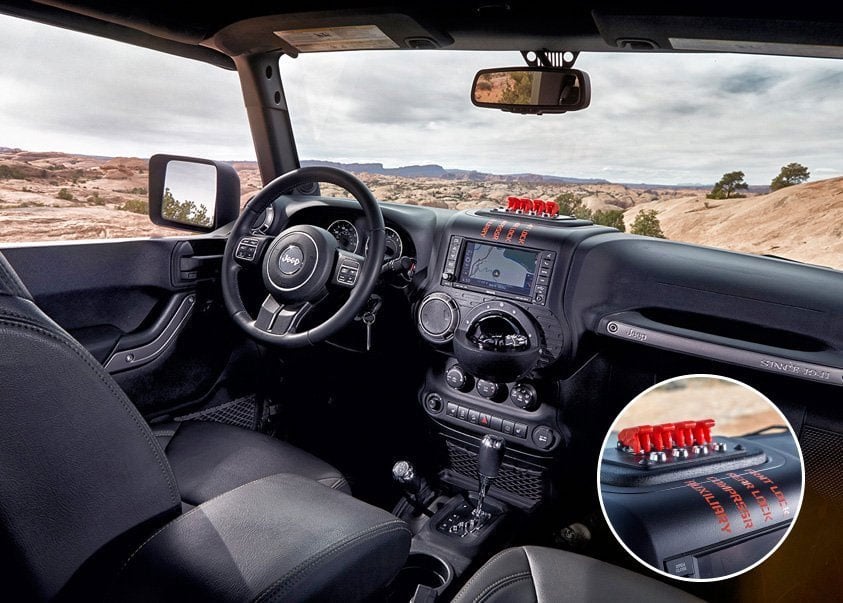 Styling of the truck was inspired by the Kaiser M715 military truck from the '60s, which was based on a Jeep Gladiator truck. Jeep fit the Crew Chief with winches in front and rear bumpers, big Fox Racing dampers, and cool 20″ beadlock wheels with retro looking narrow tires. I'd like to own this beastie just as it sits, but I'm not holding my breath.