Is There a New Ford Bronco in Our Future?
ford | ford bronco | June 3, 2016
---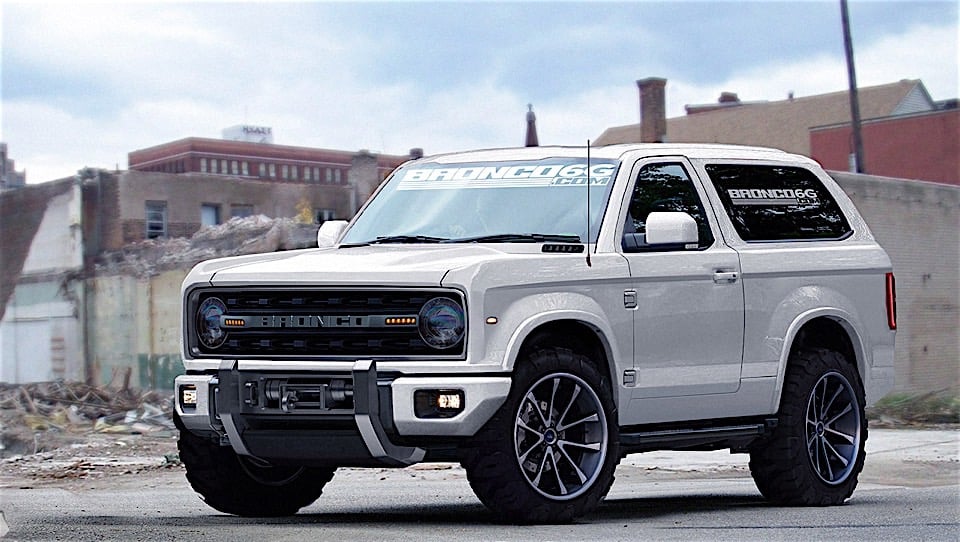 Back at the 2016 Chicago Auto Show, Ford made a small announcement declaring that the four new SUVs that they have coming are entirely new nameplates that aren't currently on sale in the United States. We were even told by Ford that it was okay to speculate on what those vehicles would be. But we really didn't have to think that hard because our minds went straight to the Bronco.
We believe a Bronco is coming, and now we think that even more than we have in the past. First off, there were the union negotiations with Ford last year pertaining to what will happen to the Michigan Assembly complex. Ford said they weren't going to shut it down, but that they are shifting production of the C-Max and Focus – both cars built at that plant – to Mexico. Something clearly has to come in and take their place.
Backing up our beliefs are current sales numbers. Just in the month of May, Ford's car sales were down 25% year over year. However, truck and SUV sales were up. The country is hungry for more SUVs, and it makes sense for Ford to deliver the goods to satiate that hunger.
Personally, reusing classic car names on new products is a risky business. The Bronco holds a place near-and-dear to many enthusiasts' hearts, so the Bronco has to deliver. If it doesn't, it risks joining the ranks of the Thunderbird as a great idea on paper that didn't catch on to buyers.
When will we see the new Bronco debut? While I can't say for certain, because I can't even say for certain they're building the darn thing, but I think if we are going to see something, we might see a concept as early as the 2017 North American International Auto Show in Detroit, next January.
(Image credit: Bronco6G)