Bond's First Wheels, the 1929 Birkin Blower Bentley
bentley | birkin | birkin blower bentley | June 5, 2016
---
Long before James Bond jumped behind the wheel of an Aston Martin, his ride of choice was a supercharged Birkin Blower Bentley, in such early Bond novels as Casino Royale, by Sir Ian Fleming. Or so the description of this YouTube video suggests, and internet research confirms, because the Bond connection is never actually mentioned in this nonetheless fascinating video from Goodwood Road & Racing and Richard Charlesworth, Bentley brand ambassador.
Instead, Charlesworth gives the background of this legendary car. Built in 1929, the No. 2 Birkin Blower is one of five race cars built, and possibly the most valuable Bentley in the world. It was raced by Sir Henry "Tim" Birkin, a former WWI fighter pilot. Believing it was necessary to upgrade the existing Bentley race car to compete, Birkin told W.O. Bentley they should supercharge the 4.5 liter engine.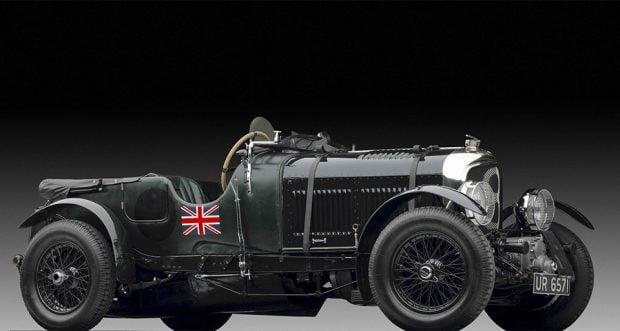 Bentley disagreed, but Birkin went ahead and built 50 road cars and five race cars. Supercharging increased the power output from 175 horsepower up to 240 horsepower, and increased the top speed from just over 100 miles per hour to over 125 miles per hour.
Birkin was a flamboyant figure, known for a white leather helmet and polka dot scarf and a pair of goggles. That's all the protection he had as he raced at such tracks as LeMans. Despite strong showings, in the end, Bentley was right, and the Blower never won a major race. Still, it's a beauty to behold.