UK Police Eyeing Mustang GT for Street Use
ford | ford mustang | police | uk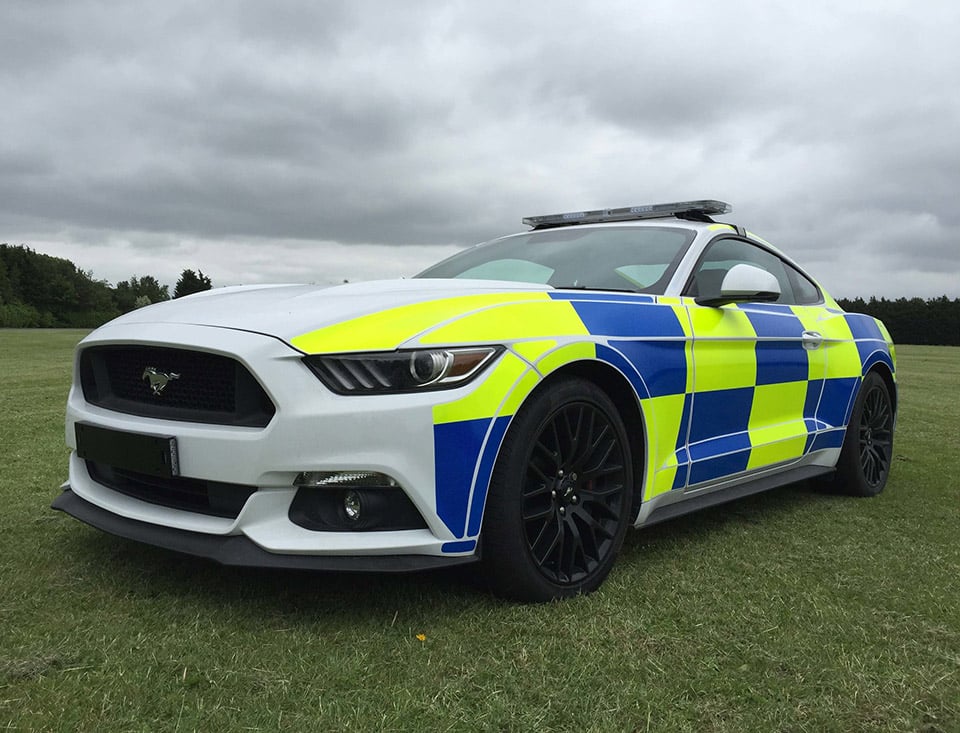 For many years, the Texas Department of Public Safety used Mustang LX 5.0 notchback cars as patrol vehicles. These days they use big four-door cars for pursuit and patrol like the Dodge Charger. In the UK, the police are currently considering using the latest generation Ford Mustang GT as a patrol car.
The car looks very cool in that high-visibility Battenburg police livery. The vehicle in this photo is a show car, but the Mustang is being trialed by the UK police right now. Apparently, they are considering the car thanks to its affordable price, paired with a big 435 hp V8 needed for high-speed pursuits. Though they're certainly not going to be transporting any prisoners in that back seat.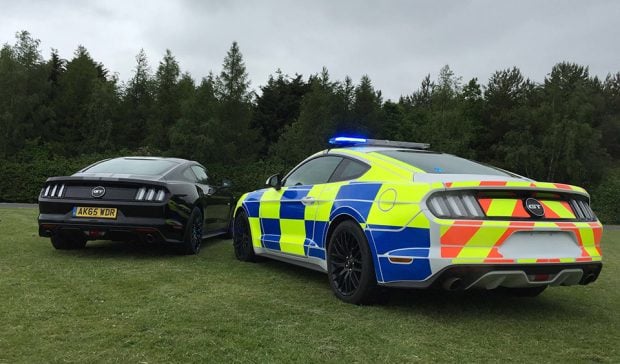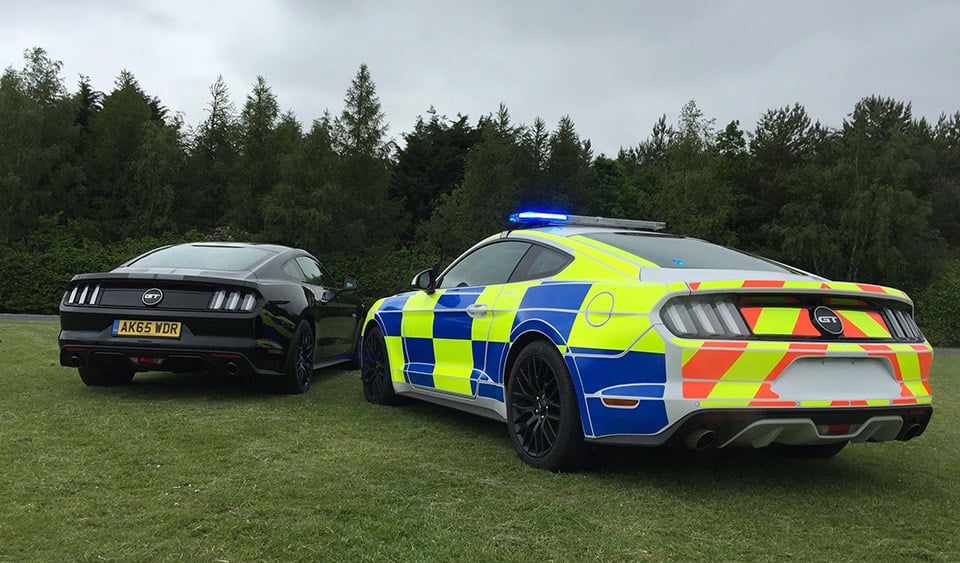 Police in the UK already use a range of other Ford cars, and adding the Mustang would be cheaper than bringing in another brand from a maintenance standpoint.