Maserati Rolls Out Redesigned 2017 Quattroporte
maserati | Maserati Quattroporte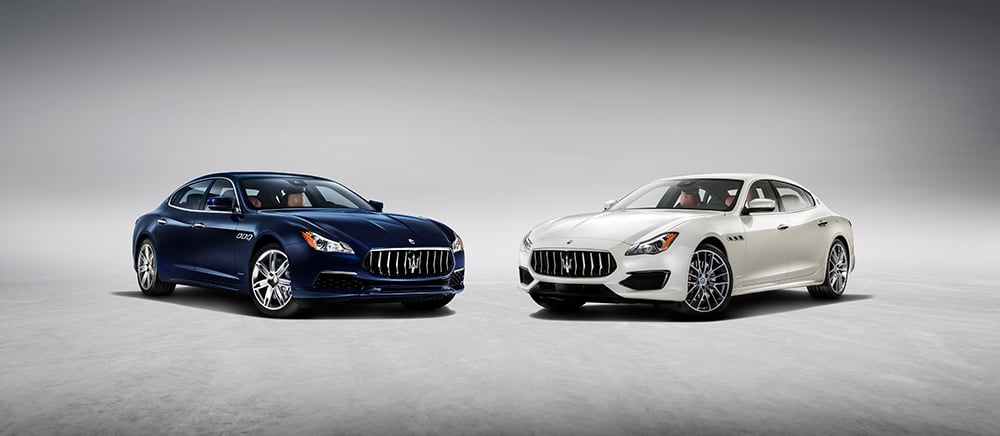 There's one thing a Maserati has over all other cars on the road: the awesome Trident badge. Whatever your thoughts about other elements of the luxury cars conceived at the Modena, Italy HQ, the trident is unassailably badass. So with Maserati rolling out a broadly redesigned Quattroporte, the question is, does the car live up to the trident?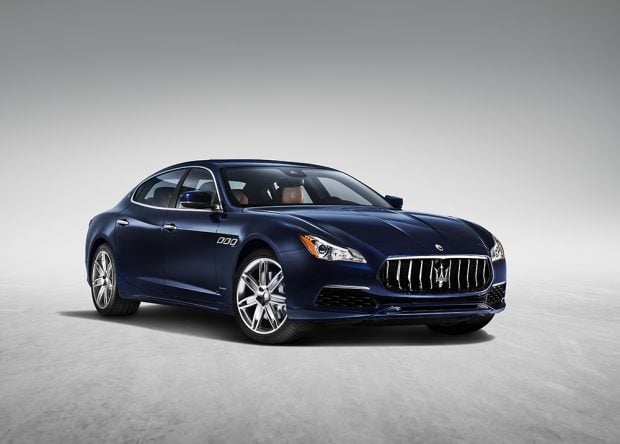 At a glance, the differences between today's Quattroporte and this new iteration don't jump out. The new design has a more aggressive stance, with a brawnier rear end, redesigned front and rear bumpers, sharper lines front to back, and a more imposing grille with the aforementioned killer Trident. Add in new automatic grille shutters, and Maserati claims the new design reduces aerodynamic drag by 10 percent.
Maserati offers this new Quattroporte in two, equally priced trim lines. The GranLusso model goes heavy on the creature comforts, with some exterior tweaks as well. This trim line comes with a new front fascia design, a chrome bumper finish, body color bumpers, side skirts, and 20" Mercurio lightweight alloy rims with black painted calipers.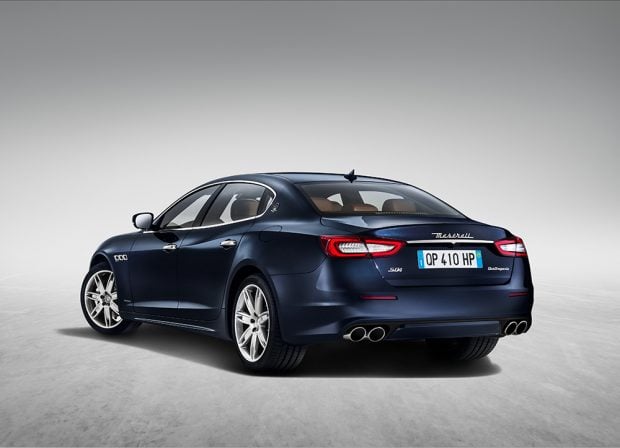 Engine options remain the same as the outgoing generation, though the 523 hp, 3.8-liter V8 twin-turbo model now can hit 193 mph, and the 404 hp, 3.0-liter twin-turbo V6 version can hit 176 mph in the S and S Q4 versions. 0-to-60 time for the V8 is 4.6 seconds, with the V6 RWD can do the same in 4.9 or 4.8 with AWD. Interior enhancements include a revised infotainment area featuring an updated interface for the high-resolution 8.4" screen, a revamped lower console, and a minimalist dashboard.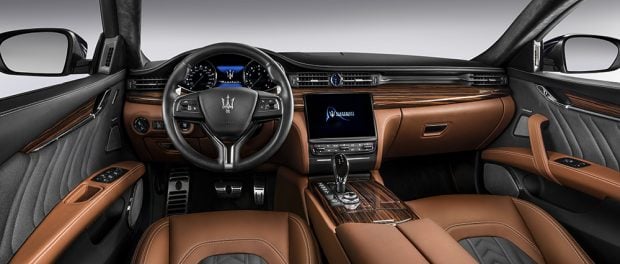 Inside, the GranLusso lives up to its luxe connotations with the famed suitmaker Ermenegildo Zegna Edition interior, with a patented silk fabric on the seats, doors, headliner and sun visors. Exclusive open pore Radica wood graces the dashboard and the leather steering wheel with wooden inserts. Be careful not to spill your latte in this cabin.
In the GranSport version, sportiness is on the menu – surprise, surprise – hearkening back to the racing heritage of Maserati. Up front, restyled center and side air intakes improve the cooling function and add an even more aggressive mien to the sedan. In back, an aggressive black piano spoiler greets cars you leave in your wake.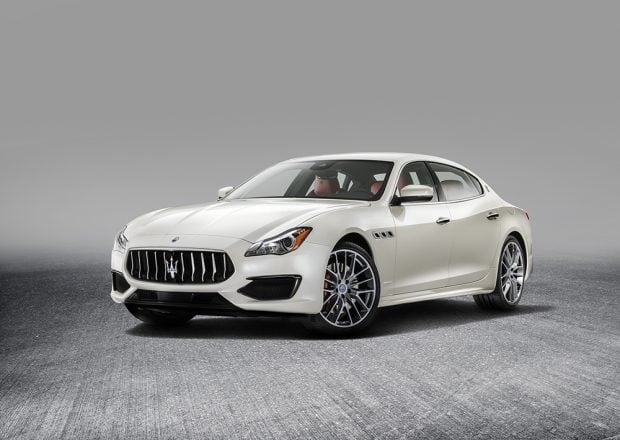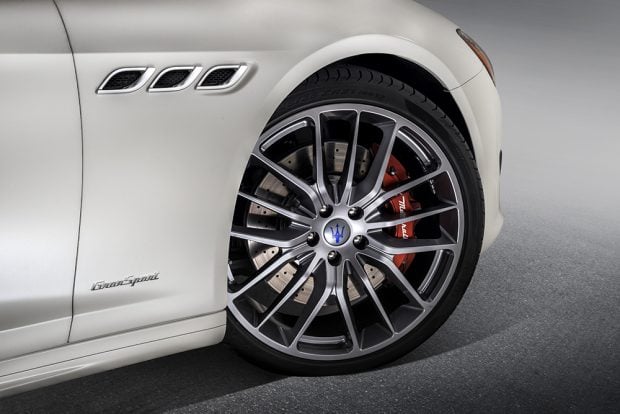 The Quattroporte GranSport is fitted with 21" Titano rims, with a glossy black finish on the bumpers, red brake calipers and very cool blue inserts in the front Trident and side Saetta badge as well as blue Tridents on the wheel centres. Inside, a new sport steering wheel, in carbon fiber or full leather, helps you keep the car going where you want at speed.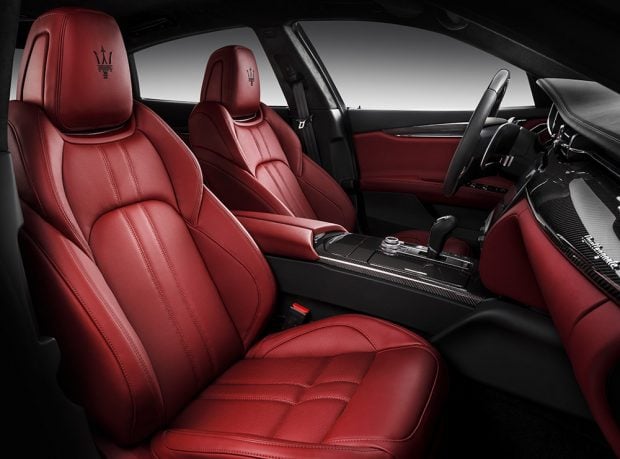 Maserati has yet to announce prices for the new Quattroporte, but count on them being high enough to put a Tri-dent in your wallet.