Lamborghini Centenario Lands in the US for the First Time
lamboghini | Lamborghini Centenario | June 15, 2016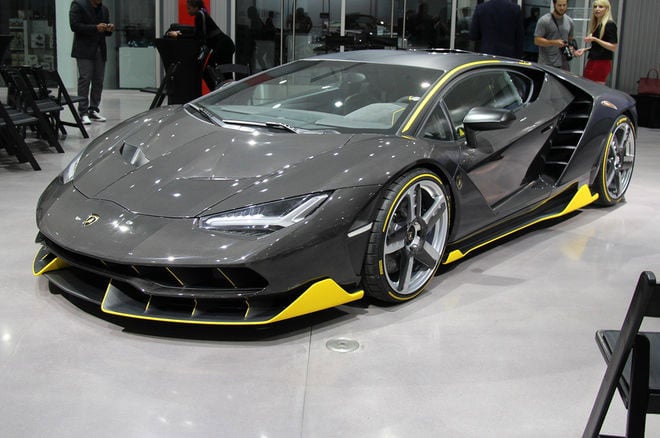 A group of VIPs recently had the chance to attend the US debut of the most powerful car Lamborghini has ever produced, the Lamborghini Centenario. The car has a big 6.5L V12 under the hood making 759 hp mated with a strange Independent Shifting Rod transmission.
The car is made out of carbon fiber and weighs 3351 pounds. It's not exactly a lightweight, but with all that power on tap it can reach 62 mph in just 2.8 seconds.
Photos: Stefan Ogbac – MotorTrend
The US unveil of the car came at the Petersen Automotive Museum. Lamborghini is only making 40 of these cars with half of them in roadster and half of them in coupe forms. The company says all of them are pre-sold. Three of the cars will be coming to Lamborghini of Beverly Hills, which makes me wonder if when Lambo says "pre-sold" means that they are sold to dealers, or if they're actually sold to individuals.