GMC Acadia Reminds Parents Not to Leave Kids in the Car
gmc acadia | safety | technology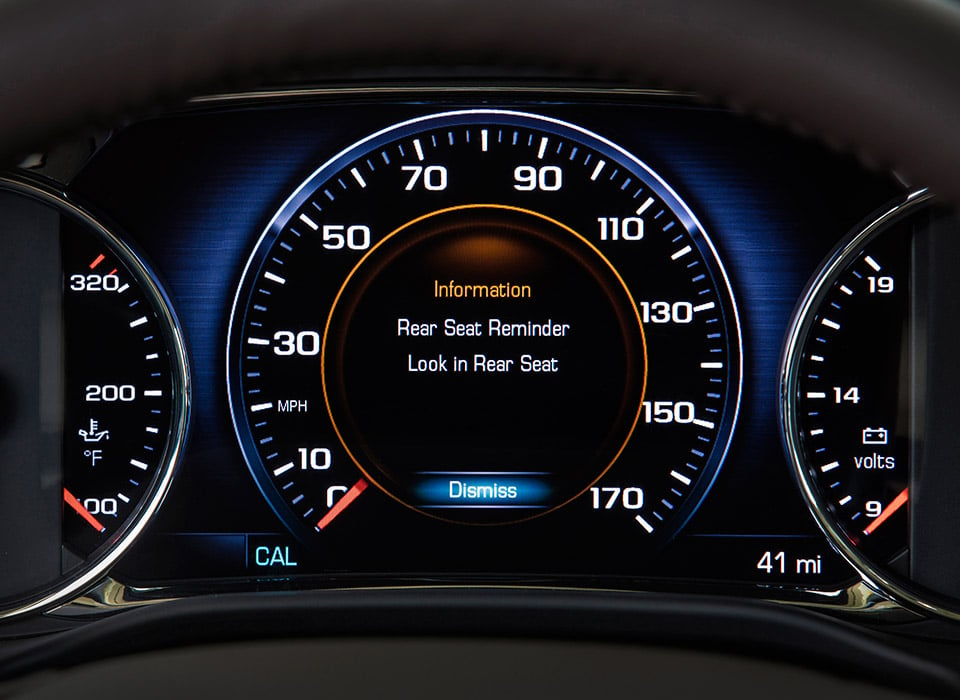 GMC has announced that it is putting new reminder system in the dash of its cars in the center of the speedometer that reminds you to check the backseat. The idea is to help people not forget their kids or pets are back there. As a parent, I have never come close to forgetting my kids were in the car so this always baffles me when it happens.
That said, half the kids under 14 who die of heatstroke in cars did so because someone forgot they were there, so I suppose that this is a good idea. The reminder – coming first to the 2017 GMC Acadia – monitors the back door of the SUV. It will activate when either rear door is opened and closed within ten minutes before the car is started.
It will also activate if the rear doors are open and closed when the vehicle is running. It will not only give the visual warning in the cluster but chimes five times to remind people to look in the back seat. It can't detect items in the rear seat, though it seems it could with nothing more than a weight sensor along the lines of what a passenger seat uses for the air bag.