Smart Talks Electric Drive for Fourth-gen
electric | EV | smart | June 16, 2016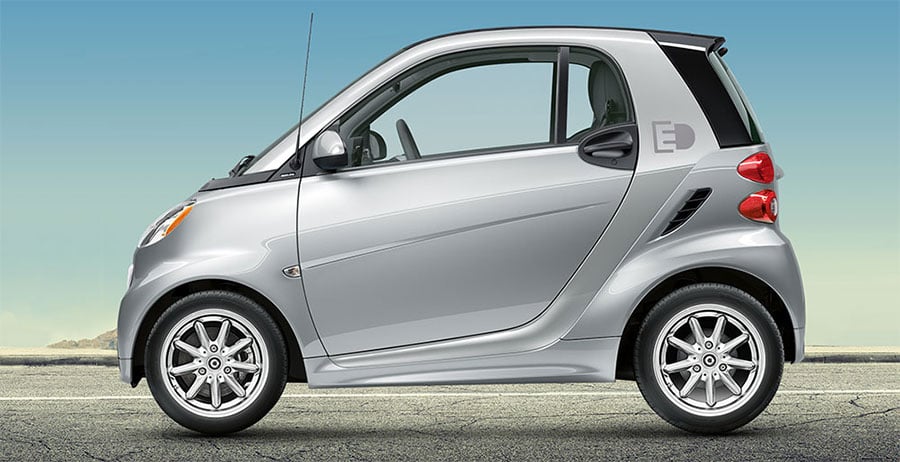 One thing that is synonymous with Smart cars is their tiny size. These cars are miniscule measuring just about 106″ long and seating two people without space for much more than a grocery bag or two. The Smart Electric Drive fortwo has been around for a while now, and for the first time Smart is bringing that electric driving to families with an electrified Smart forfour.
It will use a battery from Daimler subsidiary Deutsche Accumotive and both the fortwo and the forfour will use the same electric motor made by Renault. For now, smart is offering up few details on the electric forfour. We don't know how far the car will go on a charge or how much it will cost. In its current iteration, the electric fortwo gets about 76 miles per charge in the city. With the same electric motor, we can assume the forfour will get less than that range unless the battery is significantly larger.
The new Smart EV lineup will make its world debut at the 2016 Paris Motor Show this October.