Land Rover Discovery Sport Pulls 100+ Ton Train
land rover discovery sport | suv | Video | June 17, 2016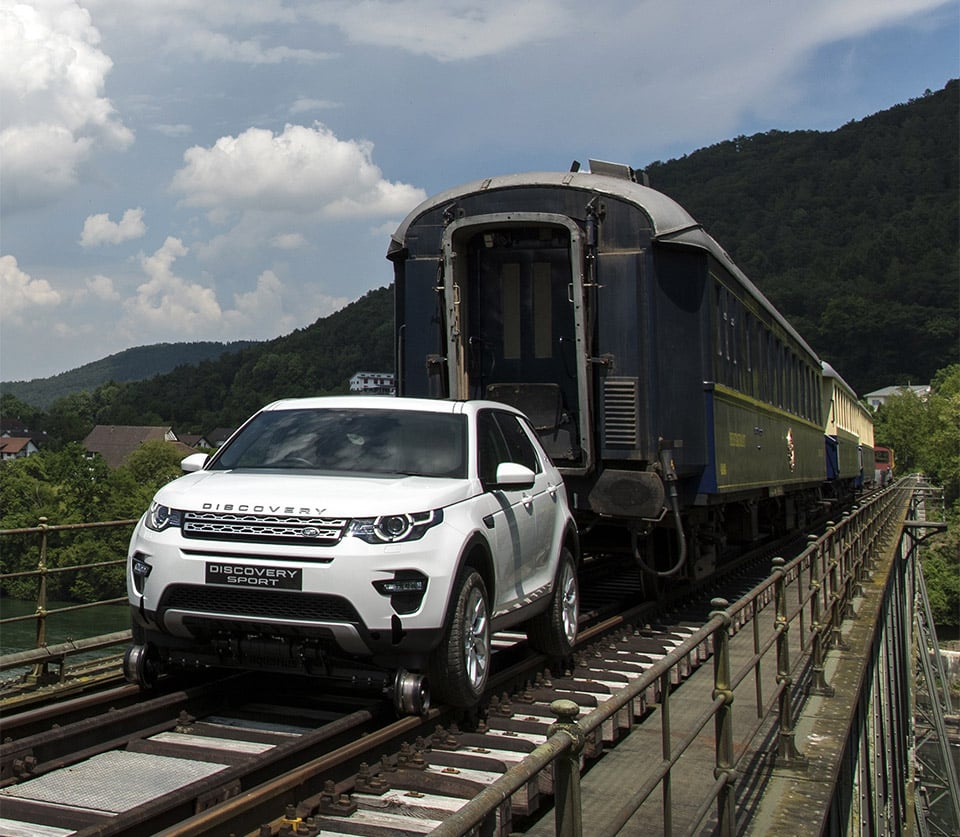 We all know that the vast majority of people who purchase SUVs or trucks that have massive towing capacities and off-road prowess will never take the vehicles off-road or tow anything. That doesn't mean off-road prowess and towing aren't big selling points though. To prove its towing muscle, Land Rover has taken its Discovery Sport small SUV and put it on a railroad track. Behind it behind it were a trio of train cars.
The Land Rover was able to tow those train cars behind it as it made its way across a bridge in Switzerland. The Discovery Sport in question has a turbo 2.0L I-4 with 240 hp and 250 lb-ft. of torque, and the only modification it had were casters around the wheels like some sort of rail road servicing truck might use.
If this thing can pull a train from a dead stop, it will definitely pull your jet ski down to the local lake.