Nissan Testing Ethanol-based Fuel Cell
fuel cell | green | nissan | technology | June 19, 2016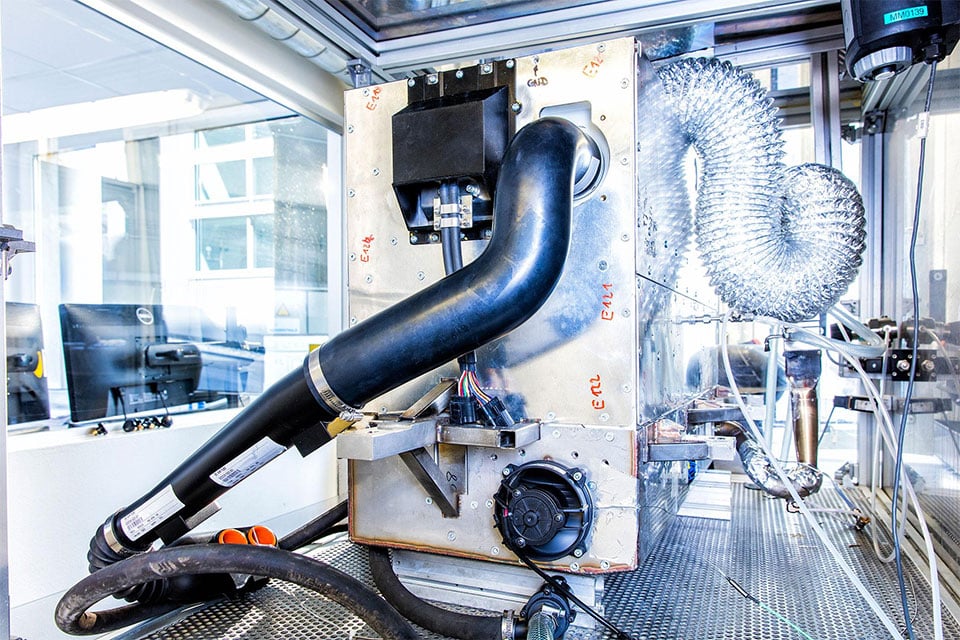 One of the big challenges holding back cars that run on hydrogen fuel cells from the mainstream is the fact that outside of very limited areas, there is no hydrogen refueling infrastructure. Nissan has developed a new fuel cell that doesn't need a hydrogen infrastructure that may make it easier for fuel cell-powered vehicles to go mainstream.
The new fuel cell uses a tank of ethanol rather than hydrogen to deliver a cheaper and safer ride. The fuel cell is called the e-bio fuel cell. Nissan says that the infrastructure needed for an ethanol fuel cell already exists. The e-fuel cell is also cheaper because vehicles don't need costly carbon fiber storage tanks that are required with hydrogen.
The fuel cells also don't require expensive metals like platinum for catalysts making them cheaper. Nissan's approach uses something called a reformer to turn the ethanol in the tank into hydrogen that is then fed to the fuel stack. The system will work with ethanol mixed with up to 55% water. The downside is that the system does emit a little carbon dioxide, but Nissan says it is still carbon neutral because that carbon released is sequestered in the crops used to make ethanol. Nissan hopes to have the tech in fleet vehicles by 2020. If this does work, it could spell a promising new future for fuel cell vehicles.