Brabus 850 6.0 Biturbo Cabrio is the Fastest 4-seat 'Vert Around
brabus | convertible | mercedes-benz | June 20, 2016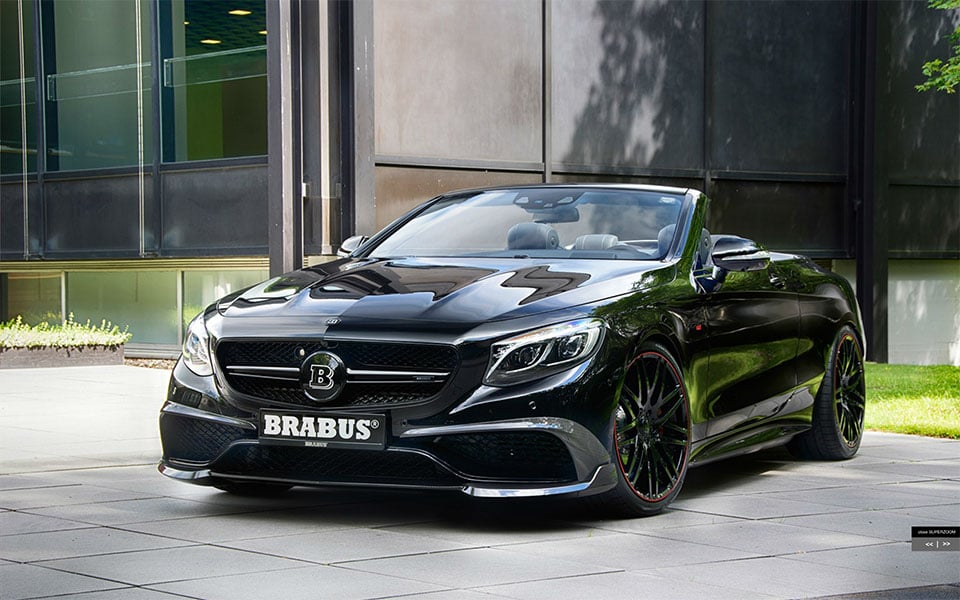 Brabus has rolled out a new hopped-up Merc, and this beast now lays claim to the title of fastest and most powerful four-seat cabrio in the world. It's called the Brabus 850 6.0 biturbo Cabrio and it has an insane 850 hp under the hood. The convertible can reach a top speed of 217 mph, which is more likely to rip the hair out of your head than just tangling it in knots.
The torque figure on the power plant is even more impressive than the horsepower. Brabus claims it producers 1,069 lb-ft. of torque. I see lots of smoky burnouts and killed tires in any owner's future. The car also has lots of slick styling touches with updated wheels and lots of carbon fiber aero bits.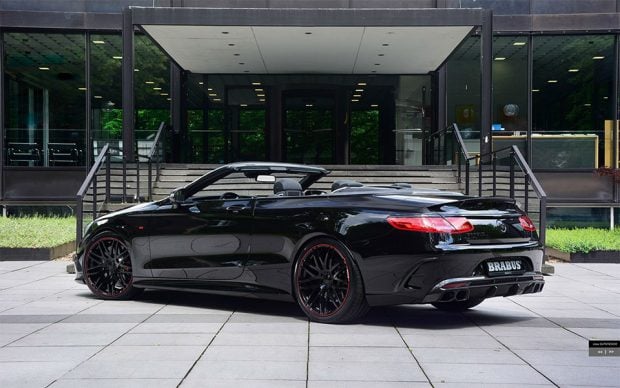 Those 22-inch rims look like they're more for show than performance, but the car looks fantastic. There is no word on pricing, but Brabus is far from a reasonably priced tuner.