Jeep Renegade Hell's Revenge is a Flamed-out Tiny Off-Roader
crossover | harley-davidson | jeep renegade | June 20, 2016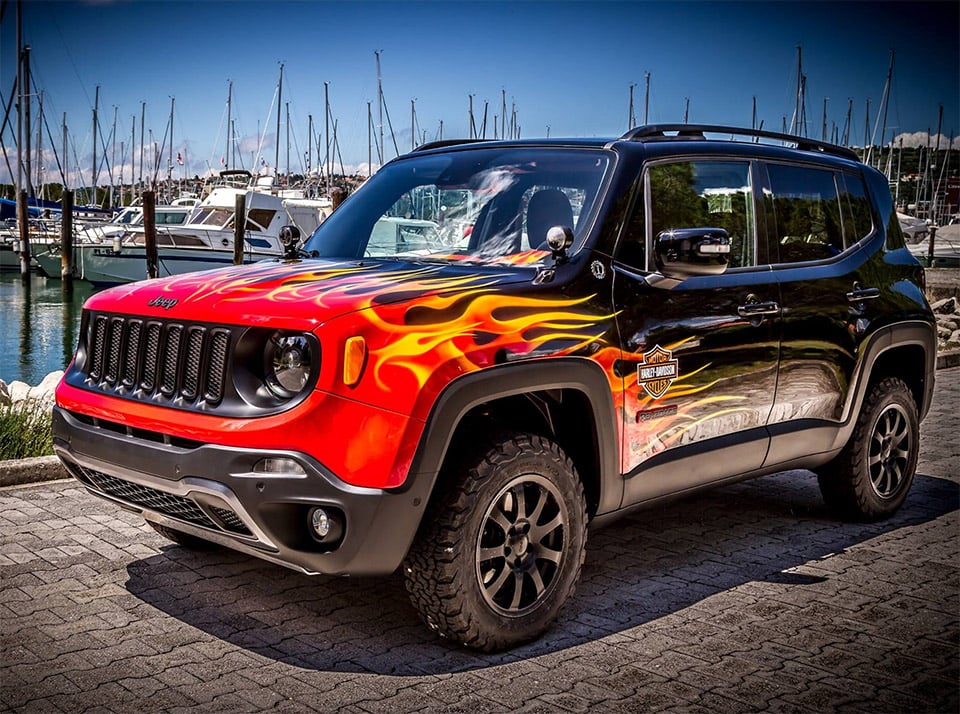 Jeep and motorcycle maker Harley-Davidson (HD) have teamed up to create a show car for a European HD motorcycle rally dubbed "Hell's Revenge." This tricked-out Jeep Renegade got some slick custom flames on the outside, along with big Harley logos.
Inside, the flame treatment carries over to the custom painted dash. The seats are covered in custom leather with black denim inserts and orange trim. Other than stuff for looks, the little Jeep also gets skid plates and a suspension lift along with LED lighting to complete the look. Ditch the flame paint inside and out, and this Renegade should be a special production version; it looks fantastic with the lift and the upgraded interior.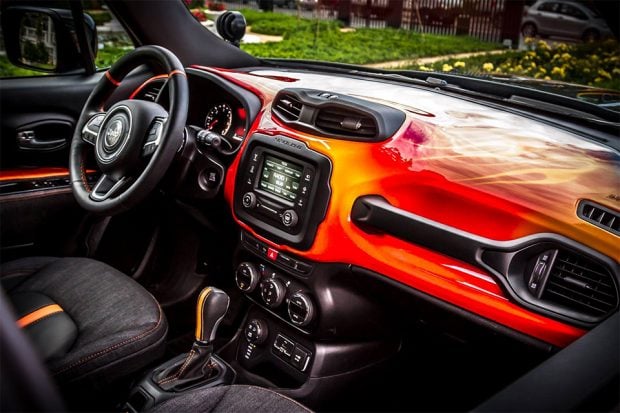 The custom Renegade was on display at the 25th European H.O.G. Rally in Portoroz, Slovenia and was built by Garage Italia Customs.