New Audi RS5 to Get Twin-turbo V6 as V8 Replacement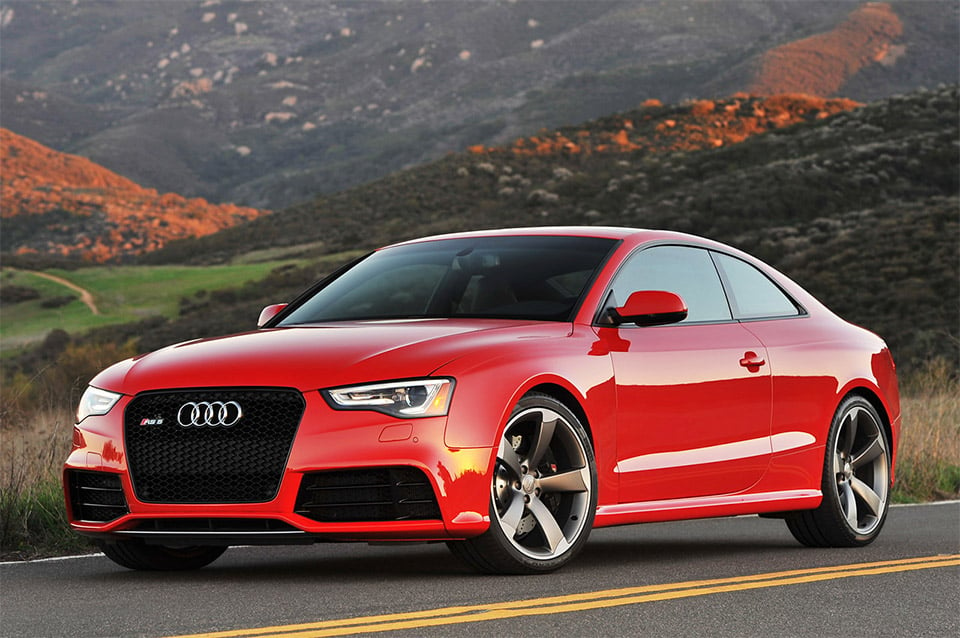 We can thank various government agencies around the world for the fuel economy push that has seen sports car makers ditch larger displacement engines in favor of turbo-four or six cylinder engines. Now, Audi has revealed that another of its traditionally V8-powered sports cars will ditch that V8 in favor of a smaller turbo engine. That car is the Audi RS5.
The last RS5 was powered by a 4.2-liter V8 making 450 hp and 317 lb-ft. of torque, with a crazy 8250 rpm redline. The new version of the car will replace that V8 with a 3.0-liter twin turbo V6, codenamed "EA839". Word is that despite its smaller size, the new engine will make over 450 hp and over 400 lb-ft. of torque.
Copious torque is the big benefit from going turbo. The new engine is also said to get direct injection and be paired with an 8-speed dual-clutch gearbox. The RS5 is also tipped to get a Sportback version.