New Nissan LEAF Could Go 200+ Miles per Charge
EV | nissan leaf | tesla | June 22, 2016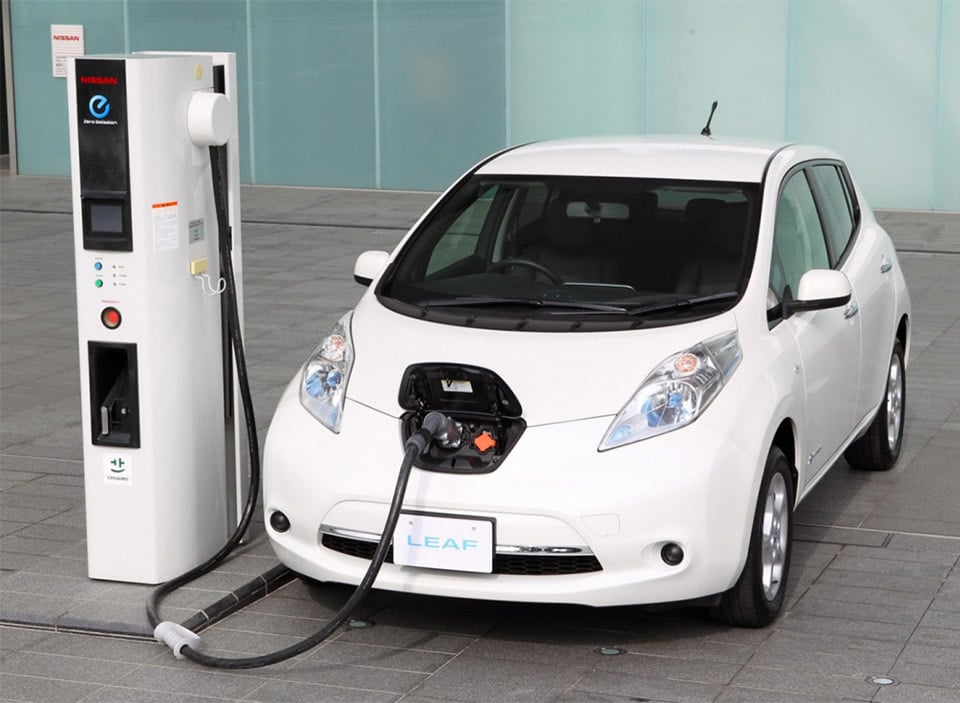 While sports cars battle for supremacy on paper with numbers for power, torque, and G force capability, the EV battles with battery size and driving range. Currently Tesla reigns supreme in that category and with its coming Model 3 even more people will be able to afford an EV that can go 200 miles or more per charge. Nissan isn't content to cede the market to the Model 3 and if a leaked document is accurate, it plans to fight back.
A slide supposedly from a Nissan presentation shows that a prototype EV with a 60 kWh battery is in the works. The current LEAF uses a 30 kWh battery and is good for about 107 miles per charge. With a 60 kWh battery inside, it could double that range to 214 miles or more.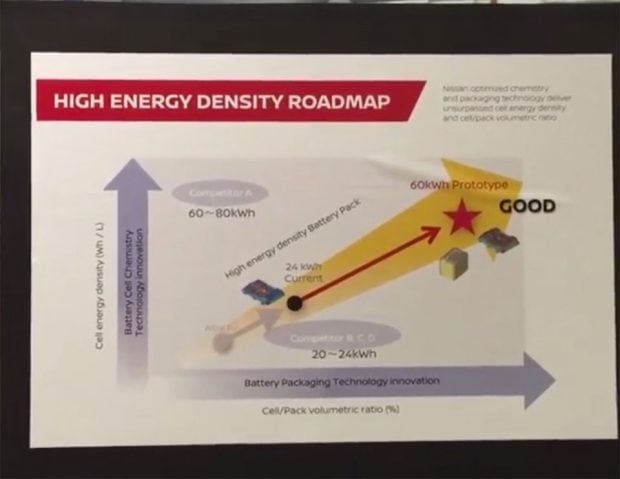 The real question is whether Nissan will jack the price of the LEAF up to go along with the larger battery. With a base Model 3 expected to be in the mid-$30,000 range and Tesla carrying a premium name, Nissan needs to be cheaper to compete. The larger battery is rumored to bow in for the LEAF in the 2018 model year.