Lamborghini Aventador Miura Homage: Miurador
lamborghini | lamborghini aventador | lamborghini miura | June 26, 2016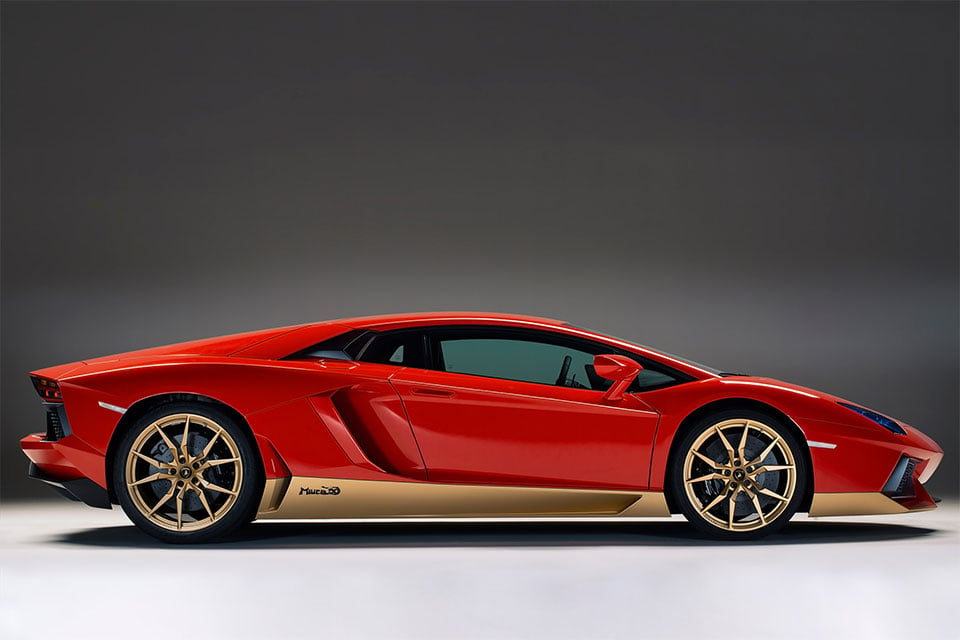 Lamborghini has pulled the wraps off a new special limited edition version of the Aventador meant to celebrate the 50th anniversary of the launch of the classic Lamborghini Miura. The special car is called the Lamborghini Aventador Miura Hommage and is at its core is a stock Aventador with special paint and trim. Lambo plans to make 50 of the car, each of them wearing the color scheme of the original Miura models.
That means special shades that were popular back in the '60s and dual tone exteriors. Each of the cars wears a Miura 50 badge on the lower side panel and has special Miura logos on the seats and elsewhere. Other than special paint and interior touches, the Miurador uses the same 6.5L V12 engine making 691 hp, not that there's anything to complain about there.
The car can still rocket from 0-62 mph in 2.9 seconds and top out at 217 mph. It's a beautiful car and I'd like to see it in that sexy bright green early Miuras were offered in.