This 2003 50th Anniversary Corvette Has Driven Just 57 Miles
2003 | auctions | car | corvette | ebay | June 27, 2016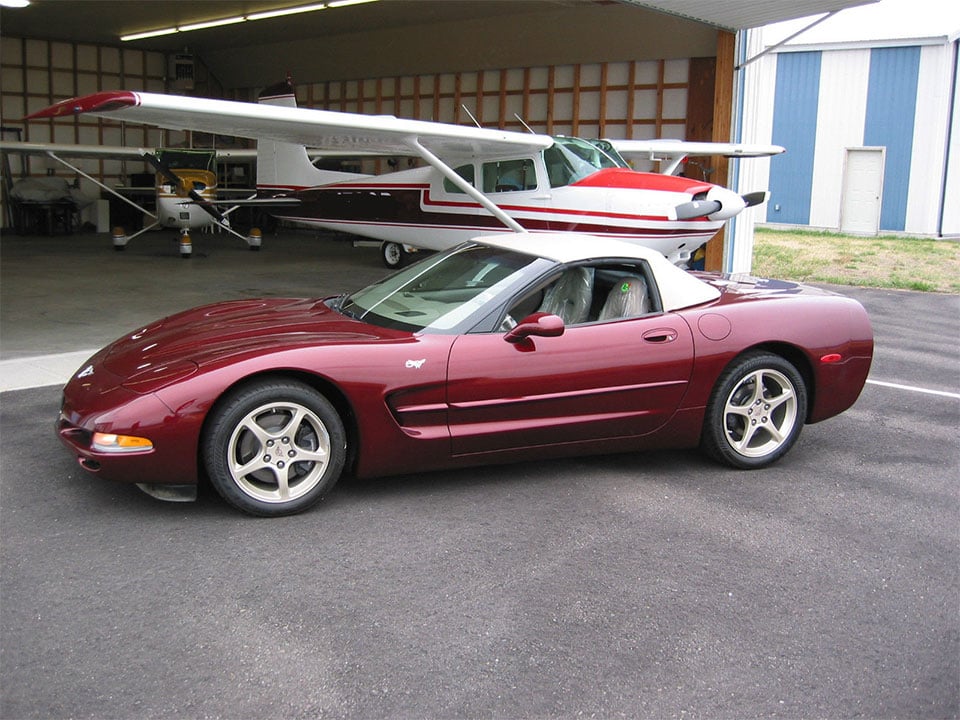 Not all cars are destined to be collector rides despite being special editions. I think the 2003 Corvette 50th Anniversary Edition is a perfect example. The car wanted to be special, but in the end the C5 generation 'Vette was really nothing spectacular, and there is no strong demand for the car. Regardless, people buy these sort of special edition cars in the hopes that they will someday become valuable.
Case in point, this 2003 Corvette convertible with the 50th Anniversary package. The car was squirreled away with all its protective plastic coatings and literature in place. The owner says that he has drained the fuel tank three times since 2003 and filled the car with fresh 101-octane ethanol free fuel and fuel stabilizer. The car has been started and moved around a few times each year, so I guess that's why the odometer reading in the photo says 55 miles, rather than the listed 57 miles.
The car is up on eBay now for a Buy-it-Now price of $44,900 – about $10,000 less than the car originally sold for. Despite its pristine condition, I'd still be a bit concerned at buying a car that had only driven 57 miles in the last 13 years. Buying a cool car and not driving it for resale value is sort of like dating a supermodel and not sleeping with her so she is a virgin for the next guy she dates.