Production Tesla Model S Sets Class Record at Pikes Peak
EV | pikes peak | racing | tesla | tesla model s | June 29, 2016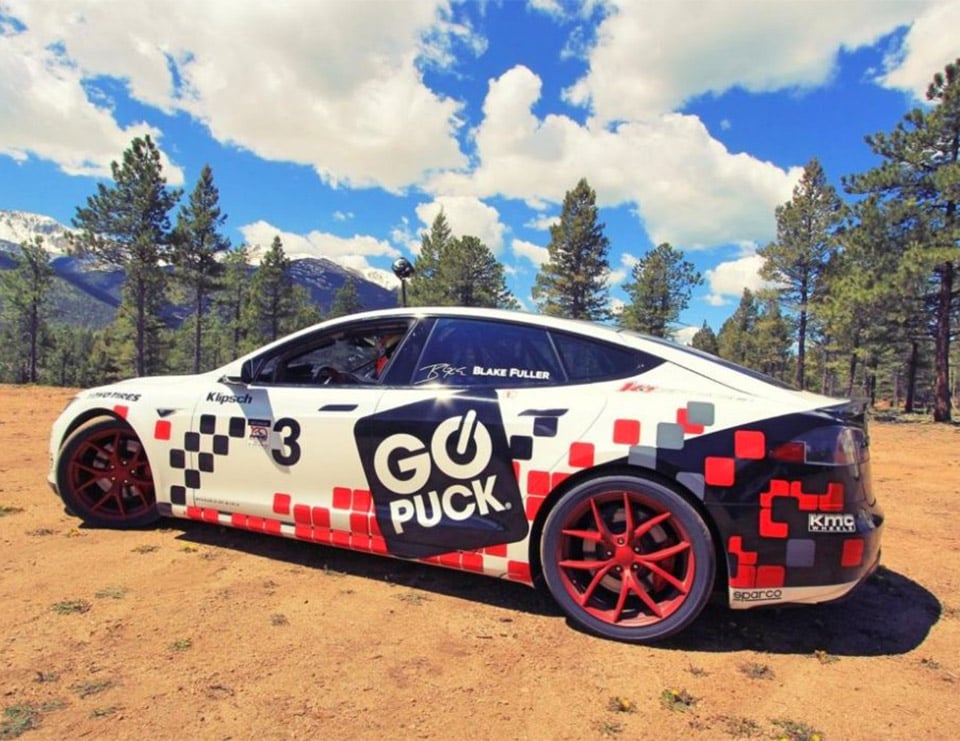 This past weekend, driver Blake Fuller set a new Electric Production class record at the Pikes Peak International Hill Climb in Colorado. His Tesla Model S P90D wasn't exactly stock, but it was very close to that. The modifications included a smaller battery pack to shave 800 pounds of weight and gutting of the interior to reduce weight and allow for installation of the required roll cage. Despite those mods, the car was allowed to compete in the Production Electric class rather than the far more challenging Electric Modified class.
The car was able to fly up the hill in 11:48, a full minute faster than the previous record holder, a Zero electric motorcycle. The Tesla placed 65th overall at the event, which sounds low until you realize the insane cars that show up to this event are often hand-built customs, designed specifically for the race. The Pikes Peak course is 12.42 miles long and has 156 turns while gaining 4,720 feet of elevation.
The video below talks a bit about what went into getting the car ready, but isn't exactly exciting. We're really waiting for the lap video to be released.