Hundreds of Spiders Released onto U.S. Docks
fiat | fiat 124 spider | July 3, 2016
---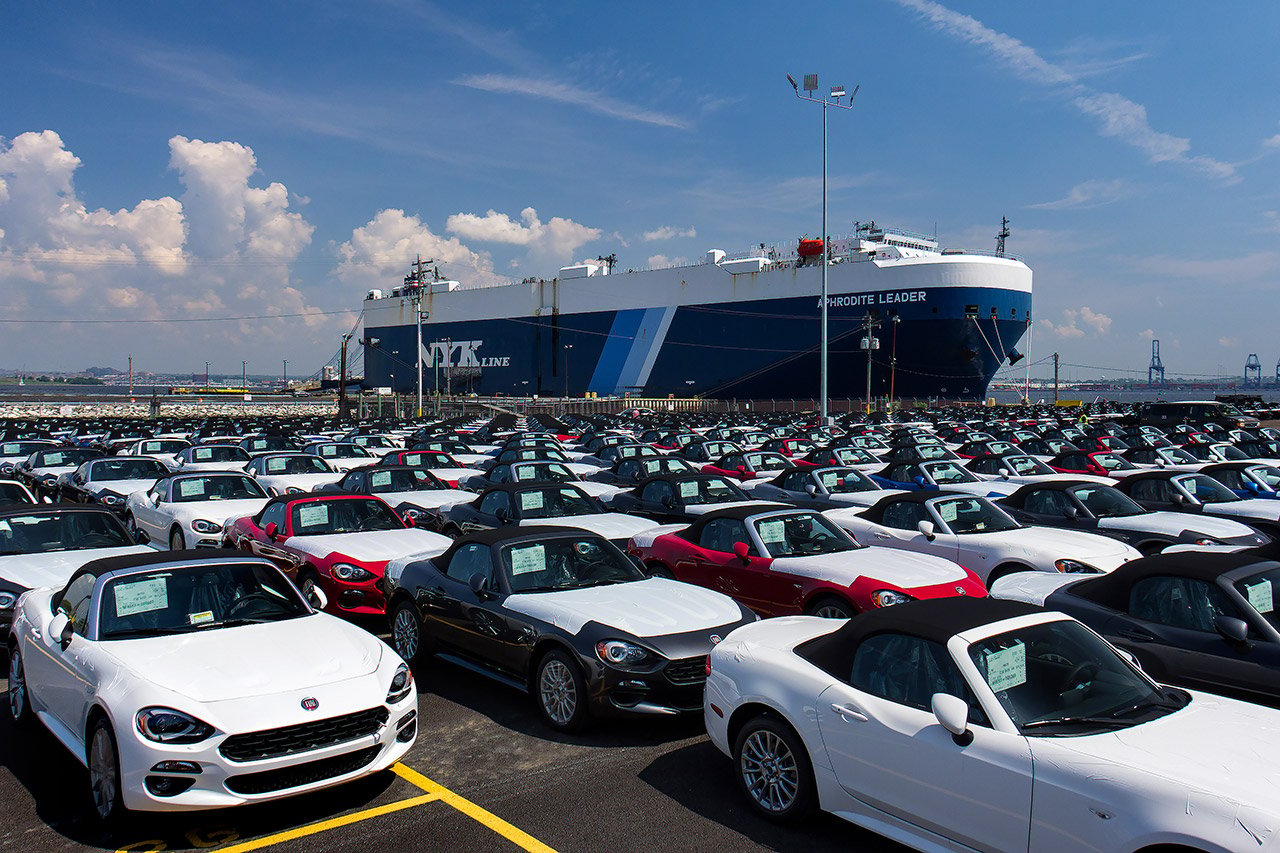 I'm not a big fan of spiders, unless they are of the automotive variety. Big cargo ships arrived at the Ports of Baltimore and San Diego this week, spilling hoards of FIAT 124 Spiders out, and on their way U.S. dealerships. Other than a handful of pre-production cars, this marks the first time new FIAT Spiders have landed on U.S. shores since 1985.
The only thing that bothers me about all these Spiders is that I see none with matte black hoods. That either means there are no Abarth models in this batch, or their hoods are all hidden under that protective while film.
When the configurator went live for the 124 Spider here in the States, the Abarth version wasn't available with the matte black hood. That bit is a requirement or me; I love the look of the car with that hood. For those of you who've been living under a rock, the 124 Spider is basically a modified version of the Mazda MX-5, with a different engine, and a few visual and handling tweaks. Be sure to check out our first drive review of the 124 Spider.