Aston Martin Red Bull AM-RB 001 Promises 1:1 Power Ratio
aston martin | f1 | red bull | July 6, 2016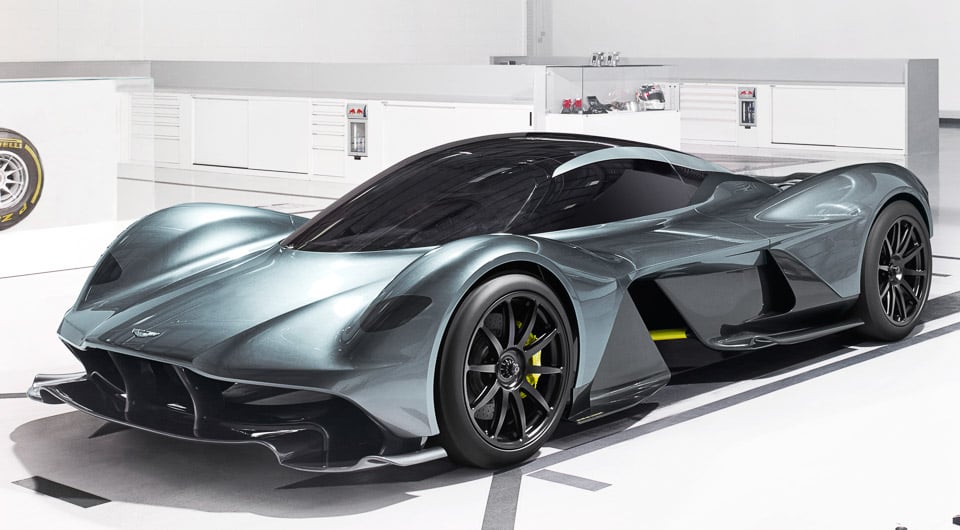 One look at the images of the Aston Martin and Red Bull Racing AM-RB 001 and you can see that it looks insane. It's very much an F1 car mixed with just enough civility and bodywork to make it legal on the roads. Currently shown in concept form, the two-seater will apparently be produced in very limited numbers and will rock a V12 engine and a 1:1 power-to-weight ratio.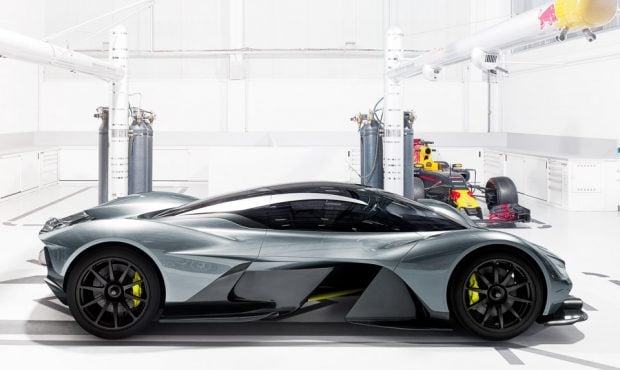 That means 1 bhp for each kilogram of weight – the only other production car to achieve that lofty goal so far is the Koenigsegg One:1. The car is made primarily from carbon fiber, and designed for optimal aerodynamics and downforce. It looks fantastic and will undoubtedly be one of the best performing ultra exotics in the world.
Production will be between 99 and 150 road cars total (including prototypes) and there will be 25 additional track-only versions made. It's expected to sell for over $3 million, and customer deliveries will start in early 2019. While it's certain to add safety and aerodynamic bits, I hope the track-only version has an even better power-to-weight ratio.