2016 Nissan Murano Hybrid Sneaks onto the Scene
hybrid | nissan | nissan murano | July 7, 2016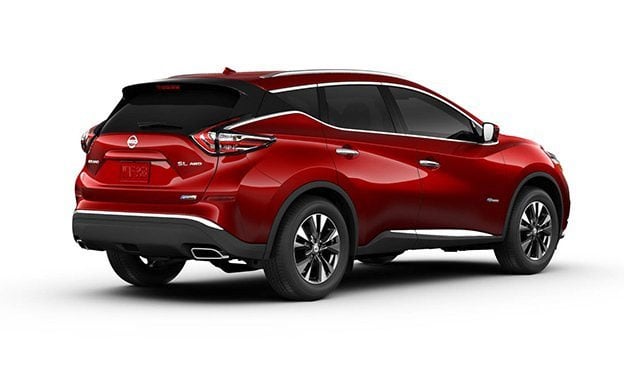 I don't get why you would want to spend thousands of dollars more on a hybrid if the fuel economy savings aren't that significant. I think this maybe why Nissan silently slid the new 2016 Murano Hybrid into place without much fanfare. It just simply isn't much more efficient than the standard Murano.
Nissan shows that the hybrid Murano gets just 4 to 5 mpg better fuel economy than the normal Murano. For that small bit of fuel savings, you have to purchase either the SL or Platinum, and the hybrid option adds $3,000 to the price of those cars. What you get is a 2.5L four cylinder with a CVT transmission and a 20hp electric motor with 118 lb-ft. of torque. The battery pack is a lithium ion unit and at 250 hp total, giving up 10hp compared to the conventionally-fueld Murano V6.
Nissan plans to bring just 600 Murano hybrids to the U.S. for 2016.