Nissan Reveals 2017 Pathfinder with More of Everything
2017 nissan pathfinder | nissan | nissan pathfinder | pathfinder | July 7, 2016
Mid-cycle refreshes are typically boring. It's the time in the life of a car when the manufacturer does a few changes – mostly cosmetic – to make the car look new and fresh until they have the time to replace it completely. Nissan took it a step further with the 2017 Pathfinder, giving it some much needed love right when we are all going SUV crazy here in the United States.
Cosmetically, most of the changes occur up front. There's a new set of headlights, foglights, and front bumper. The hood is also new, and gives the entire front end a more aggressive look. LED headlights are a welcome addition to seeing at night, which might be required for this family-sized lifestyle vehicle.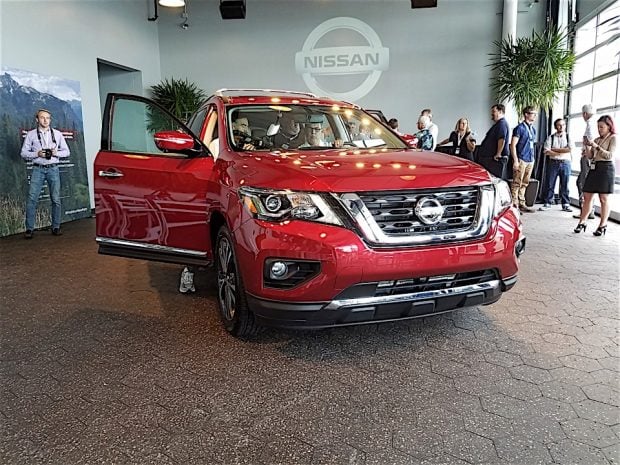 Under the hood is the biggest change. The Pathfinder now comes with a 3.5L V6 engine – naturally aspirated – making 284 horsepower. All-wheel drive is available, and the engineering team increased the overall strength of the vehicle. It's now rated to tow 6,000 pounds. That gives it a best-in-class towing figure, and makes it competitive with some of the midsize pickup trucks currently on sale, with more room.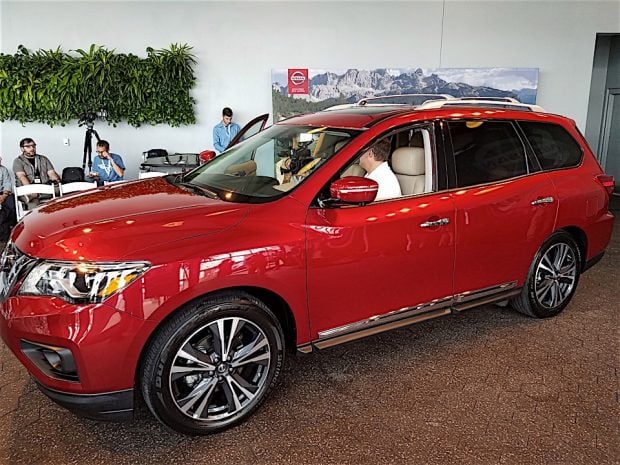 The Pathfinder is also available with all of Nissan's safety technology, including Forward Emergency Braking and Intelligent Cruise Control. A 360° camera aids in parking and low speed maneuvers. That camera also can detect moving objects and alert the driver. Finally, the rear power liftgate can be operated by kicking underneath the vehicle.
The refresh of the Pathfinder seems to directly address what consumers are looking for in a 3-row SUV and attempts to meet or exceed those needs. The improved towing means when it comes time to tow the toys, it can accommodate more than ever.
Nissan hasn't disclosed pricing yet, but they don't expect there to be a significant increase over the previous model. We look forward to getting behind the wheel and trying the new vehicle ourselves!