Acura NSX GT3 Looks Fantastic in Bare Carbon Fiber
acura | acura nsx | racecar | racing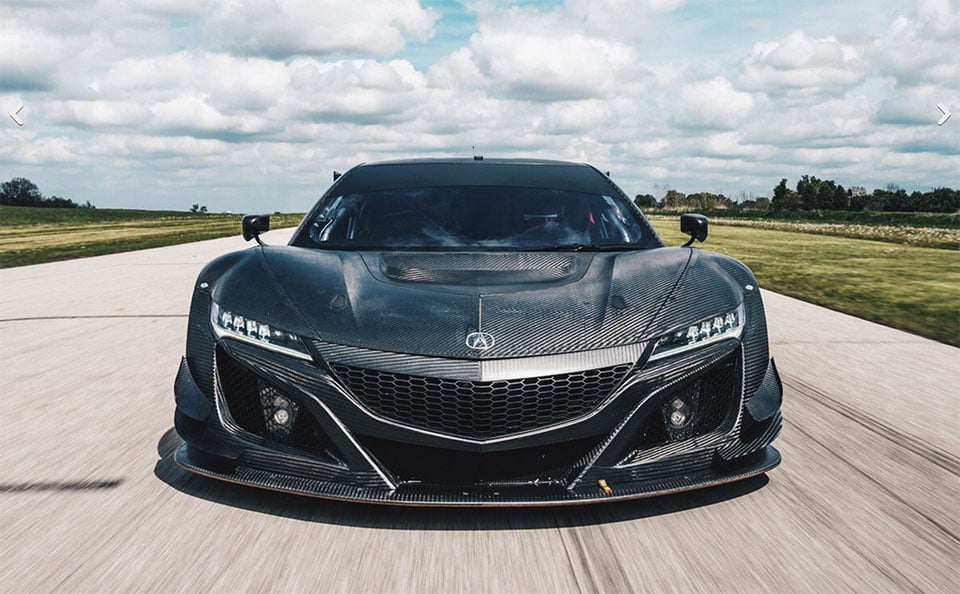 Acura has already shown off the NSX GT3 racecar in its white racing livery. The automaker has now released some photos of the NSX GT3 during its testing phase, and in the photos, the car is in bare carbon fiber. If you ask me, Acura should have left the car just so.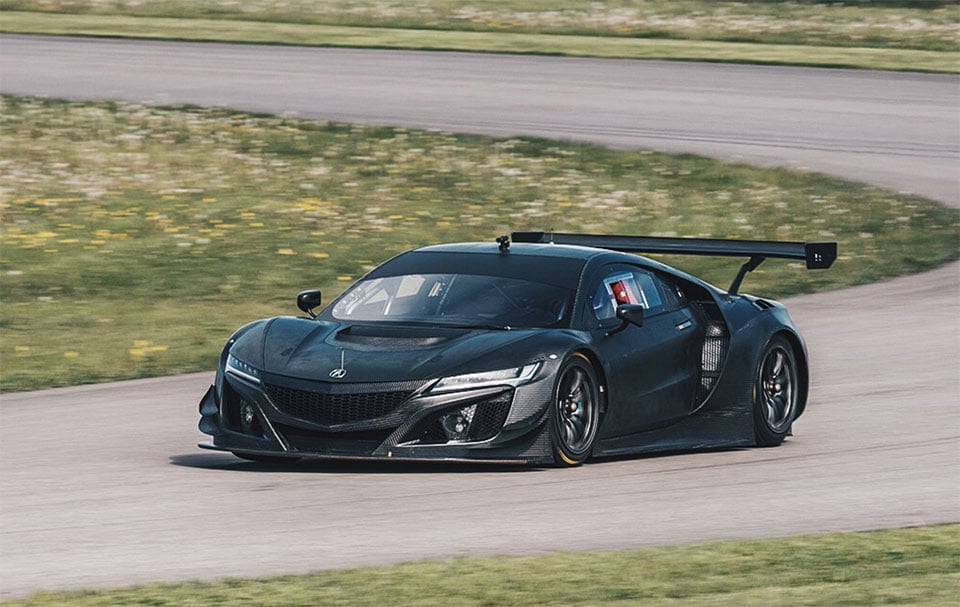 It looks fantastic and menacing in bare carbon. Clearly, this car should not be allowed to wear paint of any sort. All it needs are some bright orange stripes, numbers, and a few sponsor decals. Let it run free and nakey!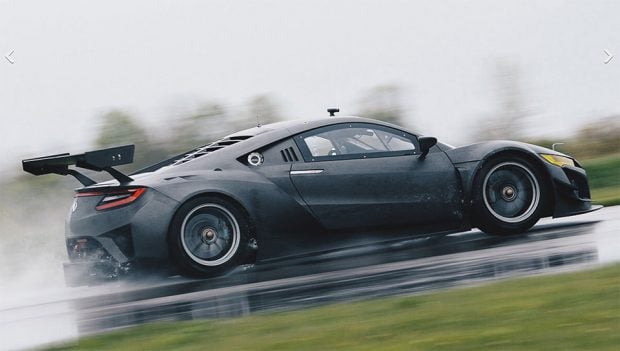 The car is powered by a twin turbo 3.5L V6 engine that shares many of the same specs as the road version, though it's been stripped of its hybrid drivetrain components. It's also got a 6-speed sequential transmission in place of the stock NSX's 9-speed dual-clutch gearbox. Naturally, it's got a big wing out back, a roll cage, racing seat, harness, and racing wheel too.
The NSX GT3 will debut in 2017 in some as yet unnamed North American racing series. Sadly, it won't be wearing its carbon fiber birthday suit.