Mercedes to Debut Tesla Rival at Paris Motor Show
EV | mercedes | mercedes-benz | July 11, 2016
---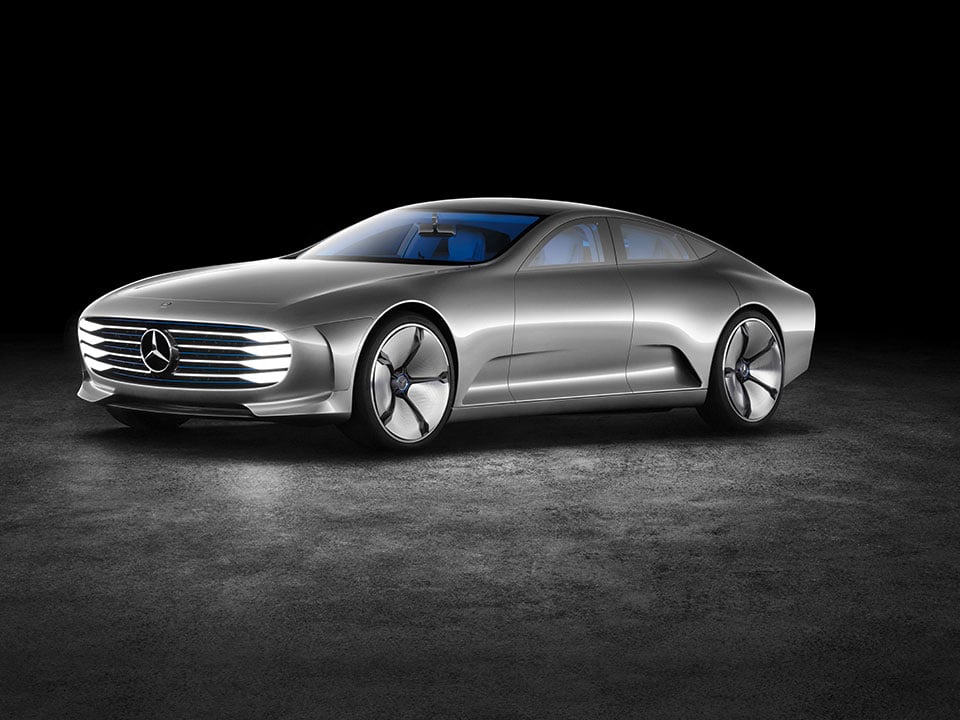 Mercedes-Benz wants to compete with Tesla in the premium electric game, and to kick things off, it will show off a new EV at the 2016 Paris Motor Show. Mercedes is teasing some of the car's details ahead of that unveil, like the fact that it will have a 500km (~310 mi) driving range per charge. Mercedes thinks it can dominate Tesla in the EV market in part because of its production capacity.
Mercedes execs think that Tesla will struggle to deliver a fraction of the Model 3 EVs that it has reservations for. If Tesla is unable to build all the cars it has reserved, that could mean buyers go looking for another EV they can get hands on opening the door for Mercedes and other manufacturers.
We don't know what the Mercedes EV will look like, but maybe some of sleek and aerodynamic looks of the Concept IAA (shown above) might make it into production. The EV will be priced similarly to the Model S says Mercedes execs. The car will debut in September, but won't hit the streets until 2018.