Jeep Wrangler 75th Salute Concept Looks Like the Original
jeep | jeep wrangler | willys | July 18, 2016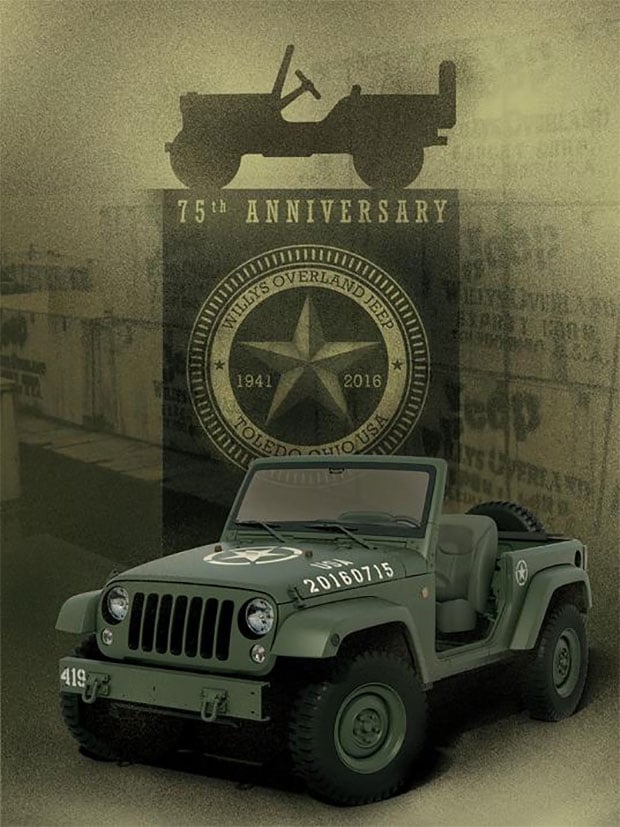 Jeep has unveiled a new concept vehicle to celebrate the 75th anniversary of the brand. The Jeep Wrangler 75th Salute concept was built on the normal Wrangler assembly line in Toledo, Ohio that builds all Wranglers.
The concept is built on the Wrangler Sport model with a 3.6L V6 and a 6-speed manual transmission. Jeep ditched the rear seat and roll bar and the finished product was covered in olive green. With the roll bar gone and the army paintjob, it looks remarkably like a scaled up original Willys – with more comfortable seats. Here's an original 1944 Willys MB for comparison: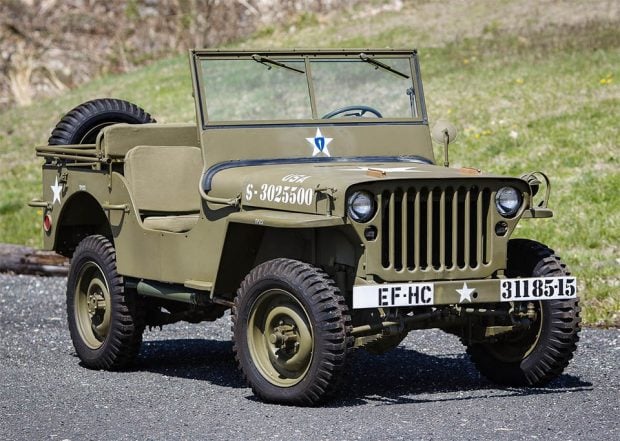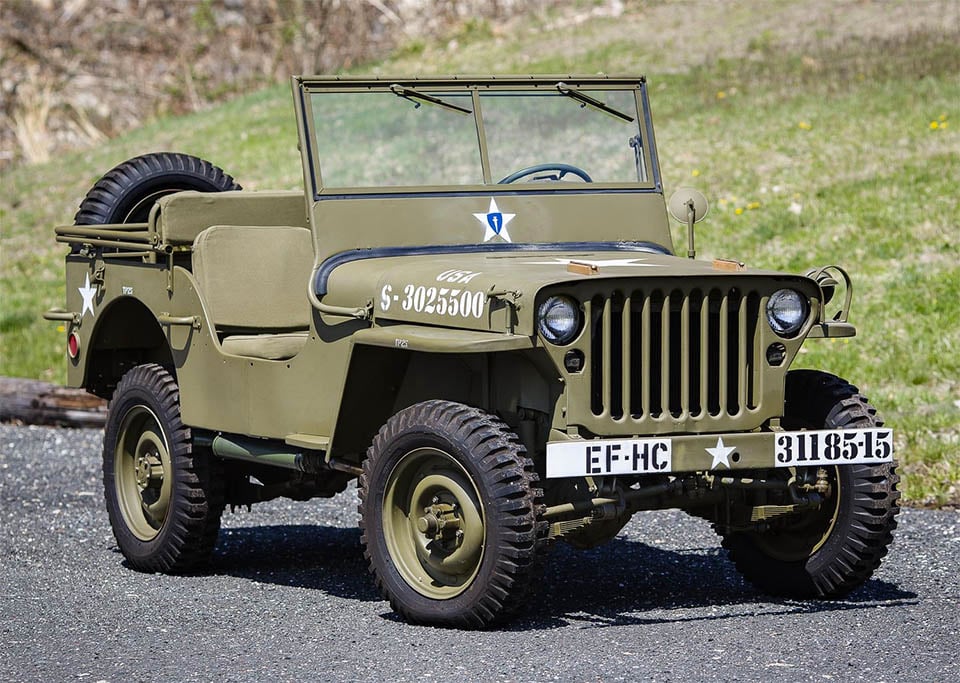 Sadly, I don't think that this concept could ever go into production; the lack of a roll bar would be a big safety issue. Jeep started back during 1941 when Willys-Overland Motor Co. won a contract to build the Willys MB for the military.