Mercedes Shows off "A Real Sports Car" for the Golf Course
EV | garia | golf | golf cart | mercedes-benz | July 19, 2016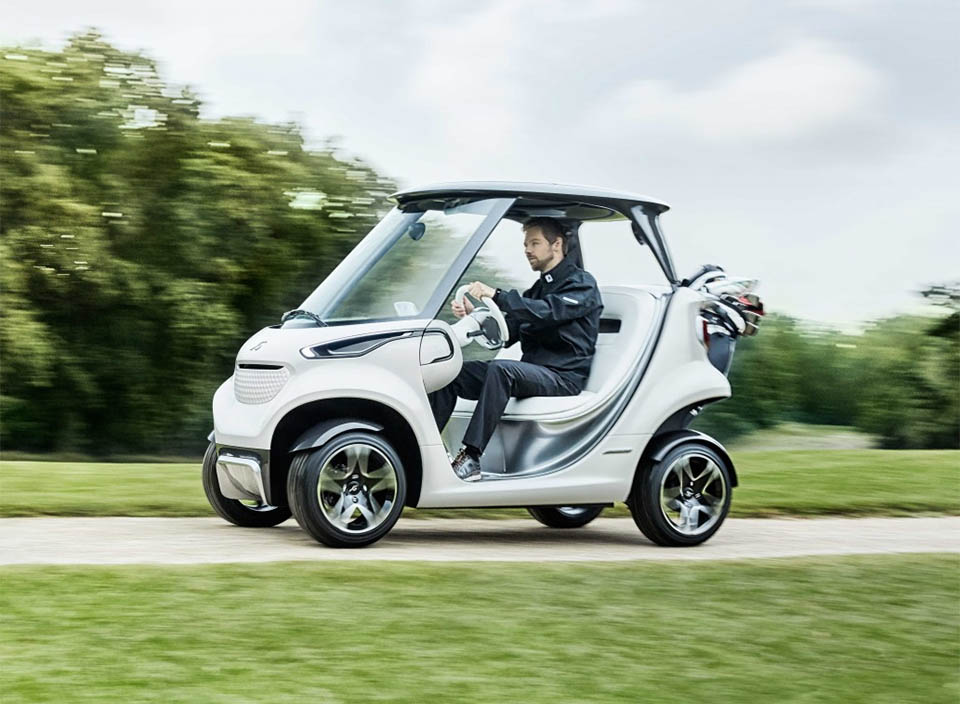 Mercedes-Benz has unveiled a very odd little vehicle that is designed specifically for golfers to drive on the green. The car is called the Mercedes-Benz Style Edition Garia Golf Cart. The cart is a tie up between Mercedes-Benz Style, Daimler Business Innovation, and luxury golf cart manufacturer Garia.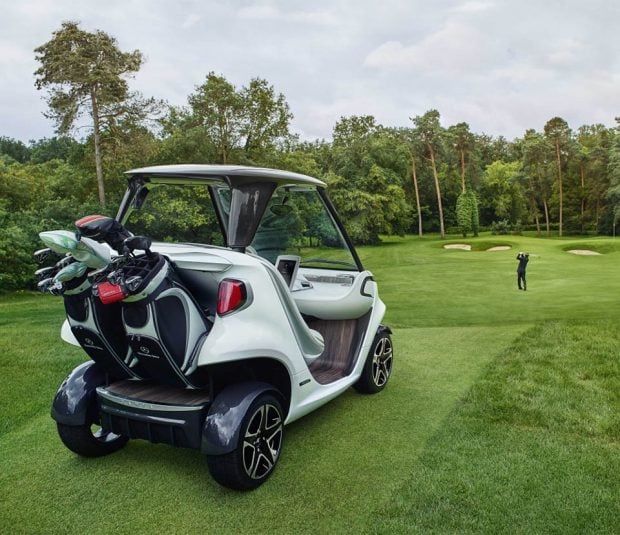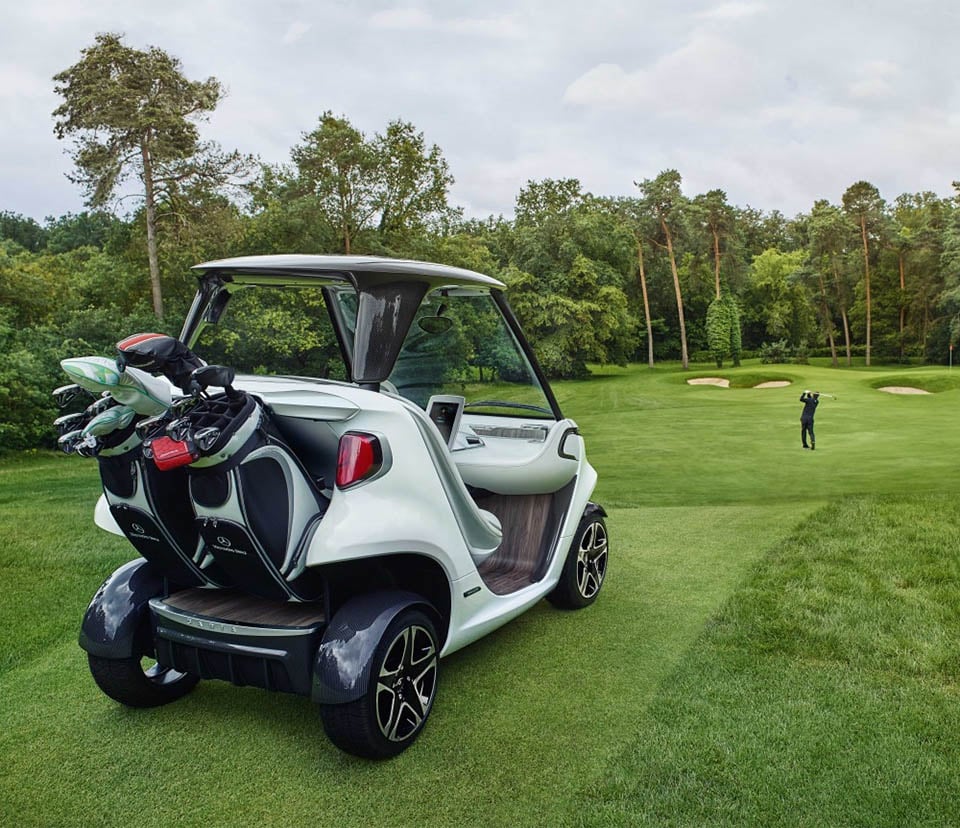 It looks a lot like a SMART car with no doors, and is designed to be very compact. It even rides on 14″ wheels, just a hair smaller than those on a SMART car. Two golf bags fit in the rear of the car at an angle, and the interior is tricked out with luxury materials. An integrated touchpad inside the cart measures driving range, speed, and power consumption. It also shows the golf course layout and keeps an electronic scorecard and weather app.
The cart also has headlights, windshield wipers, and a windshield heater. The car can go for up to 80km (~49.7 miles) per charge. There's no word on if or when the golf cart will go into production.