Bentley Bentayga Fly Fishing for the Uber Rich Sportsman
bentayga | bentley | suv | July 20, 2016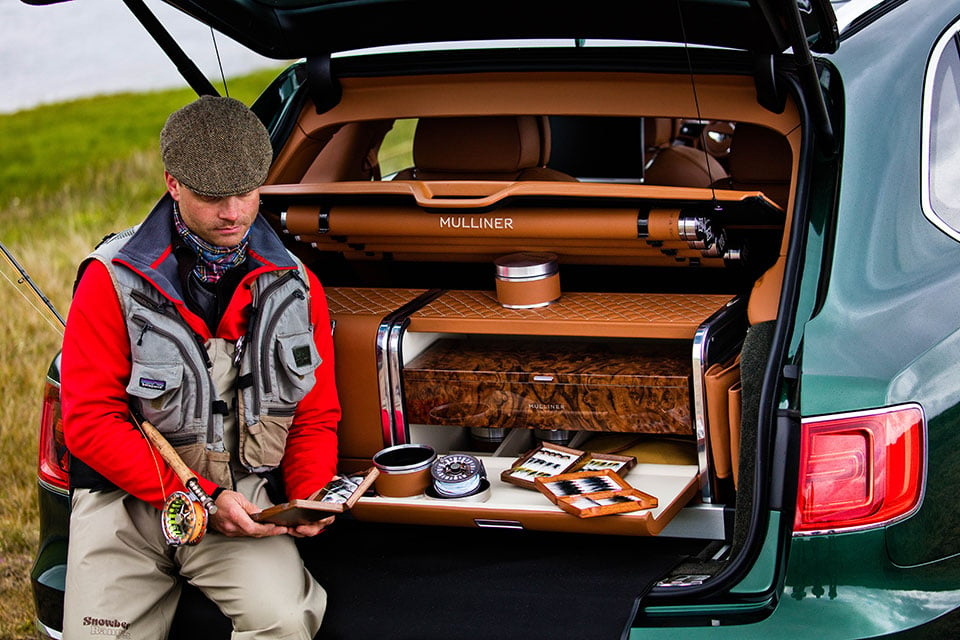 Normally when we are talking about accessories that stow in the trunk of a Bentley, we are talking about fancy picnic sets with champagne coolers and such. A new Mulliner accessory for the Bentayga SUV has debuted and this is for the well-heeled Bentley owner that enjoys a spot of fly-fishing in extreme comfort.
The accessory is called the Bentayga Fly Fishing by Mulliner and it has all the gear you need for a day at the river. The kit includes four rods in special tubes covered in saddle leather. A pair of landing nets are stored in leather bags in a carpet trimmed hard pocket on the side of the boot.
The main components of the system are three individual saddle leather trimmed sections with a master tackle station, refreshment case, and waterproof wader storage trunk. That master station has a walnut veneer drawer with a fly-tying vice and tools along with cotton, hooks, and features. Four reel cases machined from solid aluminum are included. The entire kit can be removed when you need to haul other stuff in your $250,000 SUV.