X-Wing Fighter Carship Stays on Target
carships | hot wheels | star wars | toys | July 21, 2016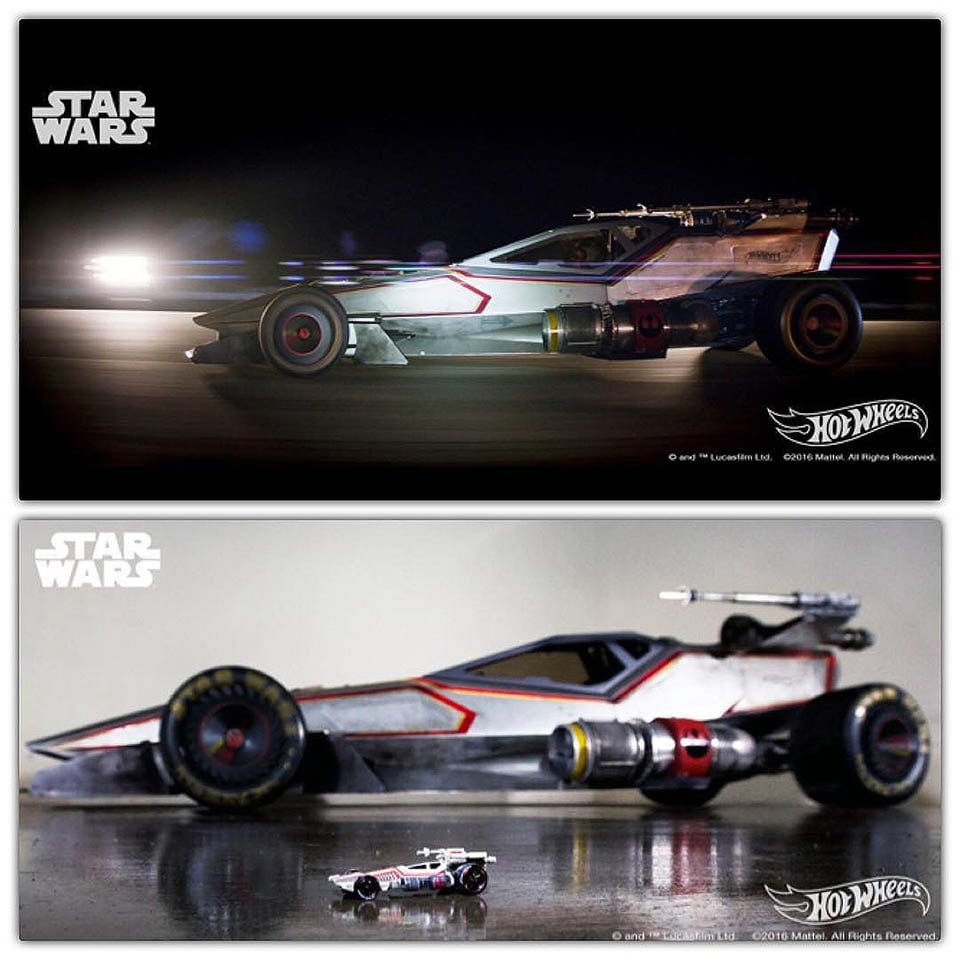 Growing up I had hoards of Hot Wheels cars, particularly these cars that had spring-loaded doors that would flip around and make it look as if you got into a wreck. I always stood there in the store looking at those cars and wishing they were real. Now Hot Wheels has made something else very cool dubbed the X-Wing Fighter Carship.
This is the X-Wing Fighter that Luke flew in the original franchise, reimagined as a Hot Wheels racecar. Based on the video, the car sounds like it might actually be able to get around a real race track too.
Power comes from a 2.0-liter 16-valve DOHC four of unknown type. It has AP dual piston calipers with slotted rotors and racing slicks for tires. The car is currently on display at San Diego Comic-Con, and a toy version is coming later this year.