Smart fortwo Rewinds Time with Landau Roof Option
smart | smart fortwo | July 25, 2016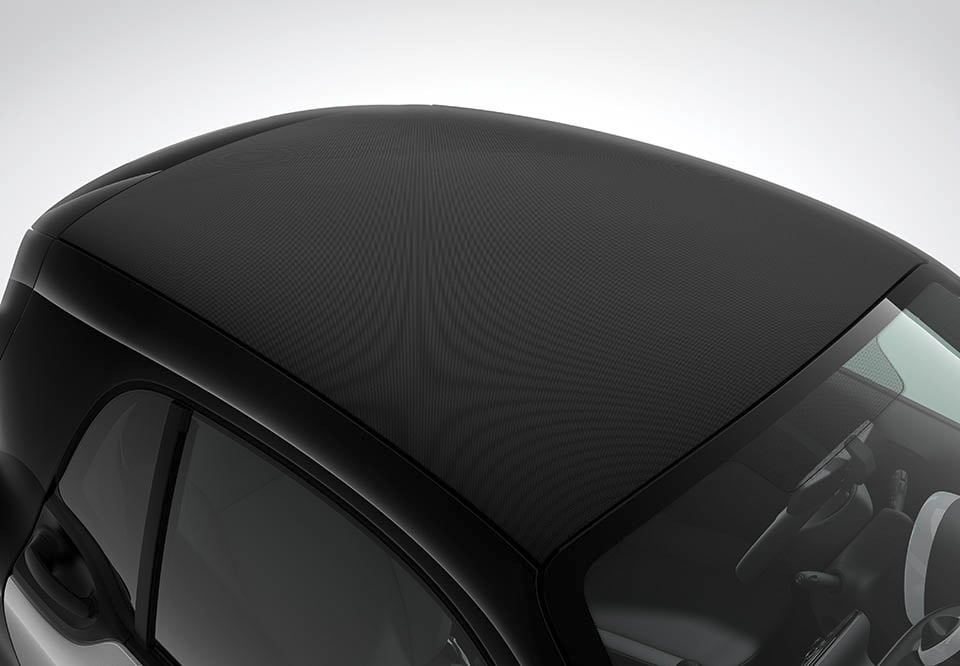 One of the trends that I never understood growing up in the '80s was cars with a normal hard top that were covered in vinyl or fabric to look like a convertible. I was glad to see the so-called "landau roof" option fade away as the decades passed, but now Smart is bringing it back.
This option for the 2016 Smart fortwo coupé will offer a solid roof with a black fabric covering. Those who buy the proxy, BRABUS or BRABUS Xclusive line coupés can choose to take this option in lieu of the standard panoramic roof.
Smart is also adding other options such as a LED & Sensor package for €550 (~$604 USD) that also includes fog lights that turn with the car to illuminate corners. The cabrio versions of the car will come with new fabric soft-top color options including light beige and brown colors. That brings the total convertible top colors available to five. The two new colors are part of the Brabus tailor made program and add €996 (~$1094 USD) to the price.