BMW M4 GT4 is the Latest Factory Race Car
bmw m4 gt4 | racecar | racing | July 31, 2016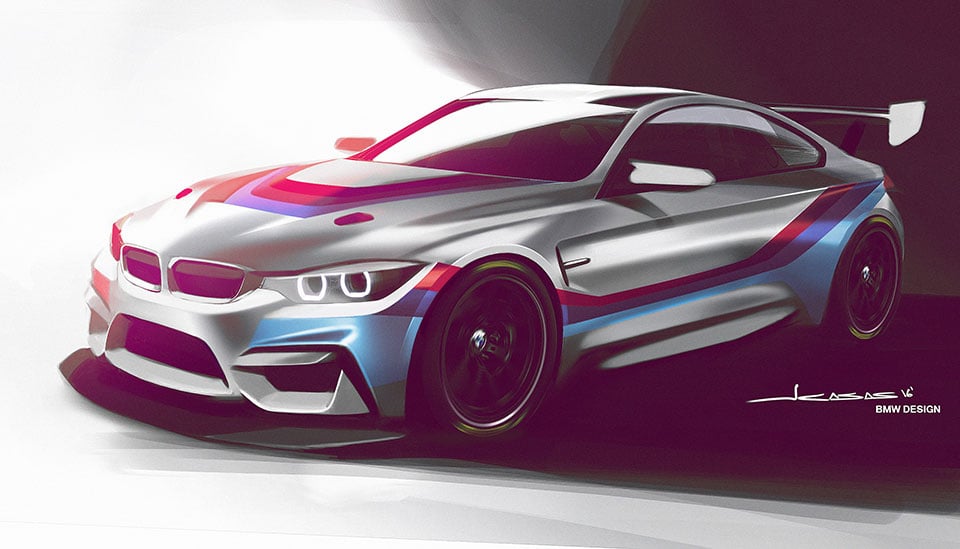 If you are wealthy, and want a legit racing car straight from the factory, BMW can fix you up. The latest car in its customer racing program is this awesome M4 GT4 that will hit the track for the 2018 racing season. BMW says that the race car is close to the production M4 that it is based on, and is intended to give drivers and teams an entry point into GT4 racing.
The car will complete its first tests at the end of 2016 and BMW plans to give drivers a technically perfected car by the start of the 2018 season. The car has the drivetrain and electronics from the M4 Coupé. The hood is carbon as are the doors and the front splitter and rear wing. The car is also fitted with racing exhaust, and I'm sure it'll have all the requisite racing gear like a roll cage and other safety gear.
The racing seats, brakes and the pedal box are said to carry over from the BMW M6 GT3. Pricing is unannounced, but racing cars are never cheap. The M4 GT4 is expected to make its first race appearance at the 24 hours of Dubai in January 2018.