Go Inside Toyota's Texas Truck Plant
awesome | factories | pickup | toyota | toyota tacoma | toyota tundra | August 1, 2016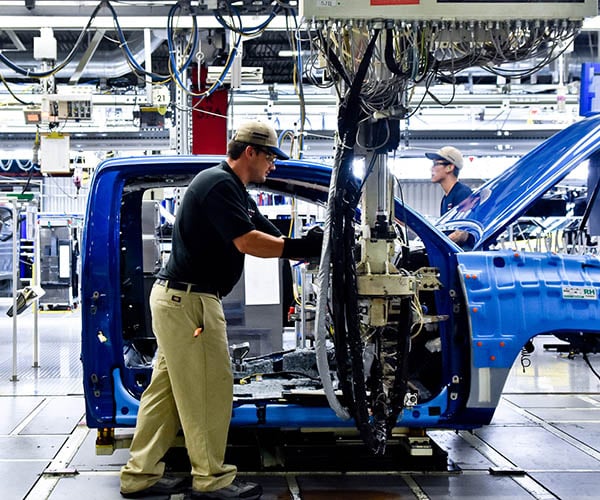 Toyota may have its main headquarters in Japan, but they operate a massive operation here in North America, with the vast majority of vehicles sold here being produced here, and with a good deal of their parts being made domestically as well. One of Toyota's largest U.S. facilities is its Texas Manufacturing plant (TMMTX), which is home to both the Tundra and Tacoma lines of pickup trucks.
I recently had the opportunity to go behind the scenes at this amazing facility to see how two of the world's most popular and durable pickup trucks are built. The factory first broke ground in 2003, and the first Tundra rolled off its assembly line in late 2006. There are currently over 7,200 members of Team Texas, which includes about 3,200 Toyota workers, and another 4,000 from on-site suppliers.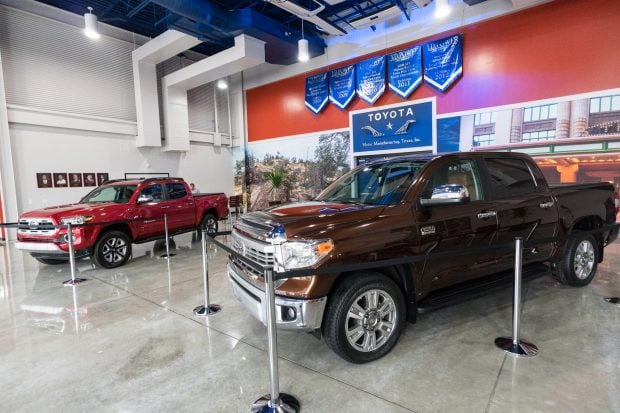 The facility itself is enormous. The 2.2 million square foot main plant is home to Toyota's stamping, welding, paint, plastics, and assembly lines, while another 2.1 million square feet of facilities are occupied by the 23 partner companies who provide just-in-time supply and sub-assembly of critical components.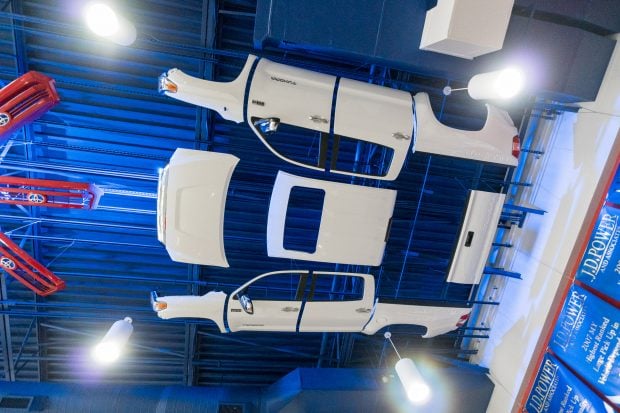 With heightened demand for pickups, the plant operates in two shifts, and workers alternate between day and night shifts every two weeks to help provide a fair workplace for everyone involved. The Texas production line cranks out over 40 different truck variants, including all current models of both the Tacoma and Tundra. This is a real engineering marvel, given the differences between the mid-size and full-size pickup, along with all of their available configurations. That said, Tacoma and Tundra Chief Engineer Mike Sweers told me that the latest generation Tacoma now has more in common with the Tundra now to make it a bit easier to switch between vehicles on the line.
(Video by Jim Rough, Toyota specialist TMMTX)
At TMMTX, it takes about 23 hours total to go from rolled steel to a completed vehicle, with about 9.5 hours of that time dedicated to the painting and sealing process. With a constant flow of trucks through the assembly line, a new truck rolls off the end of the line about every 60 seconds these days. While the plant was built to produce about 200,000 trucks per year, it expects to make about 260,000 vehicles in 2016.  To help meet demand, some V6 double cab Tacomas and Tacoma beds are also assembled at Toyota's plant in Tijuana, Mexico.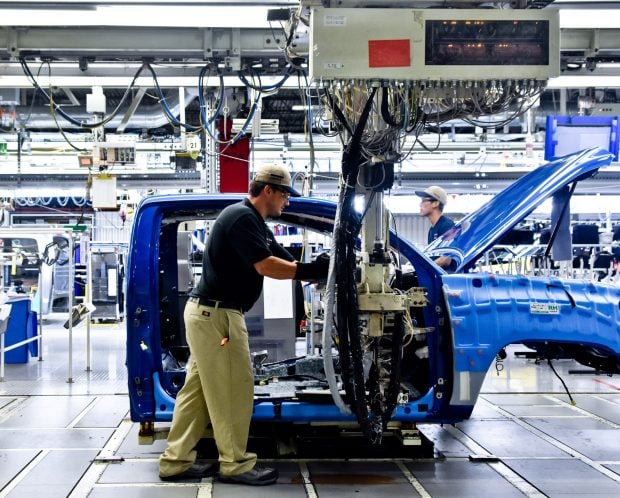 Toyota's assembly line workers operate side-by-side with automation technology, from power tools, to assistive devices to help them lift heavy objects, to giant robots which do everything from welding high-strength steel to flipping the entire truck body upside-down for ease of access. Team members work on moving platforms which allow them a predetermined amount of time to complete their specific tasks, ranging from sealing body panels to prevent water leakage to attaching the dashboard, guiding the engine into place, running wiring harnesses, and installing tires and wheels.
As vehicles move from station to station, there's a system in place which allows each team member to raise an alert, and potentially stop the line if something goes wrong, so the issue can be corrected before dozens of vehicles are subject to a similar defect. Quality control is critical to their operations, and a significant portion of a truck's early life is spent being tested and inspected before it leaves the factory for the dealership.
It's an amazing ballet of man and machine, and I can only imagine the engineering effort that goes into orchestrating it all on a daily basis. The massive factory is also spotless, which makes the operation just that much more impressive.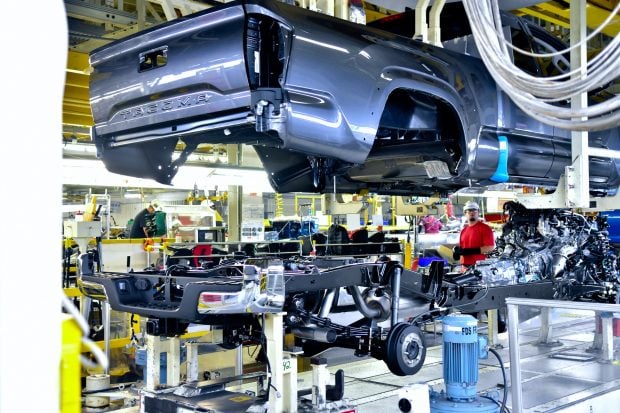 Be sure to check out our image gallery below for a great behind-the-scenes look at this incredible factory, and the men and women behind some of the world's most dependable trucks.