Rare 1939 General Motors Futurliner Bus Heads to Auction
1939 | auction | bus | futurliner | gmc | August 2, 2016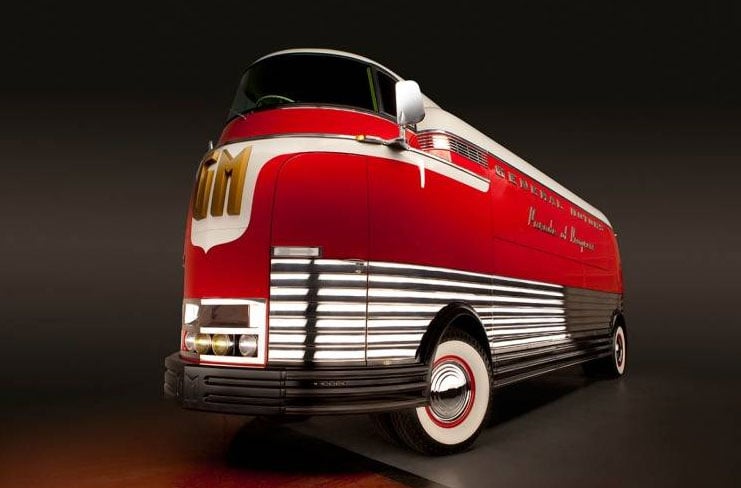 Back in the late 1930s, General Motors had Harley Earl design some cool customized buses for the GM Parade of Progress. Each of the Futurliner vehicles that resulted from that design had slick art deco bodywork and each had its own theme. The vehicle you see here is heading to auction and it is a 1939 Futurliner #3, with the theme Power for the Air Age.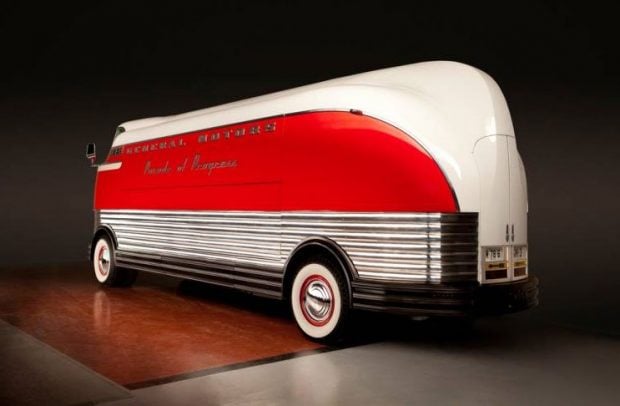 Inside the large side door that opens is a fully resorted display version of an Allison J-35 jet engine. The entire vehicle was recently restored, and was on the TV show "Bitchin' Rides". Power for the massive vehicle comes from a GM 302 inline 6-cylinder engine with a Hydra Matic transmission.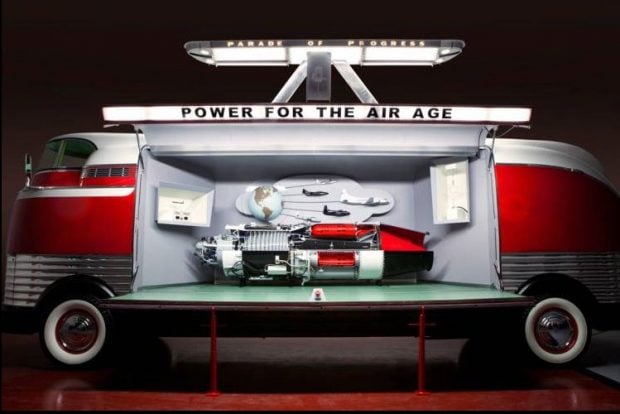 It's hard to take in just how large this thing is. The Futurliner is 33-feet long, 8-feet wide, and over 11-feet tall, and weighs in at over 12 tons. It will go up for auction August 4-7 in Reno Nevada via Hemmings.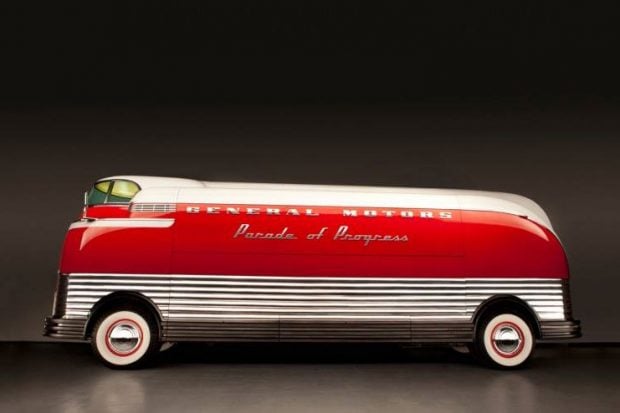 Here's some video of the Futurliner that the Eastwood Company captured a couple of years back at SEMA 2014.