Chevy First to Sell 100k Plug-in Electric Vehicles in U.S.
chevrolet | chevrolet volt | chevy | electric | volt | August 2, 2016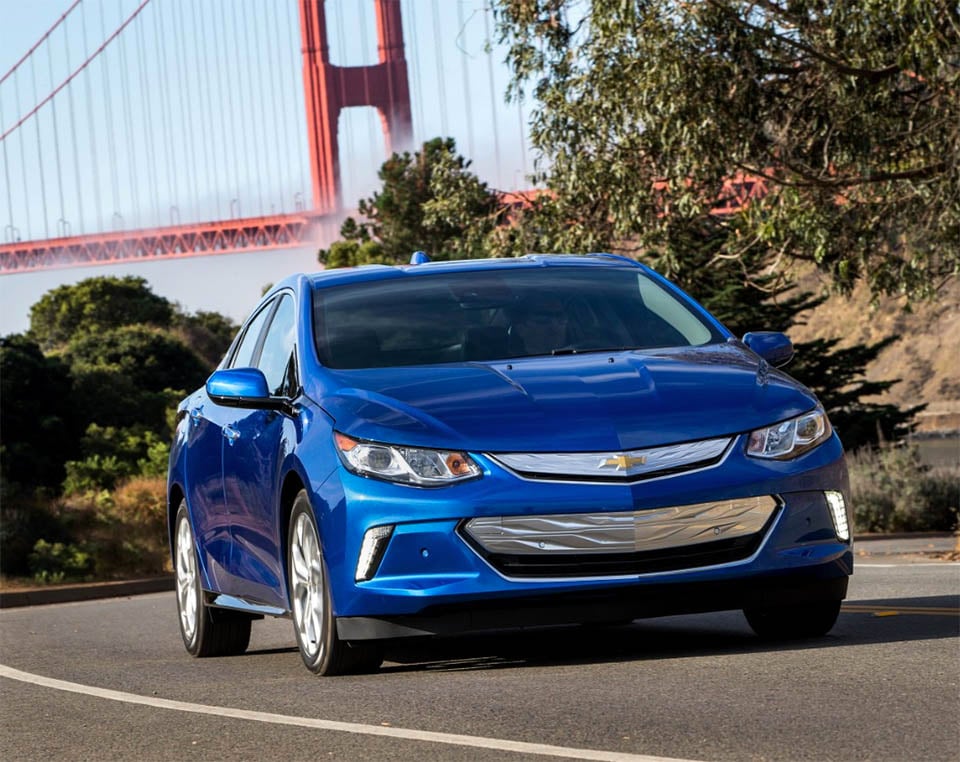 When you think about automakers that make plug-in electric vehicles and hybrids, the name Chevrolet might not be the first to come to mind. You might first think about Tesla, Toyota, or even Nissan. But Chevrolet has been in the plug-in electric game since the start too, and has announced that the Volt has beaten all other makers of plug-in vehicles to a major milestone of selling 100,000 cars in the U.S.
Chevy also gave up some stats about just how much fuel Volt drivers have saved. Chevy says that Volt owners have driven almost 1.5 billion miles in EV mode out of a total of 2.5 billion miles driven in Volts around the country.
If you assume average fuel economy of 25.3 mpg, Volt drivers have saved about 58 million gallons of gas. It's hard to wrap your mind around how much fuel that is. Chevy says that you could fill over 87 competition size swimming pools with that much gasoline.
It'll be interesting to see how well the upcoming Chevy Bolt sells in comparison to the Volt, offering about 200 miles of driving range, but no backup generator like the Volt has for extended range driving.