Saudi Prince Buys Two Special Bugattis
bugatti | bugatti chiron | bugatti vision gran turismo | August 5, 2016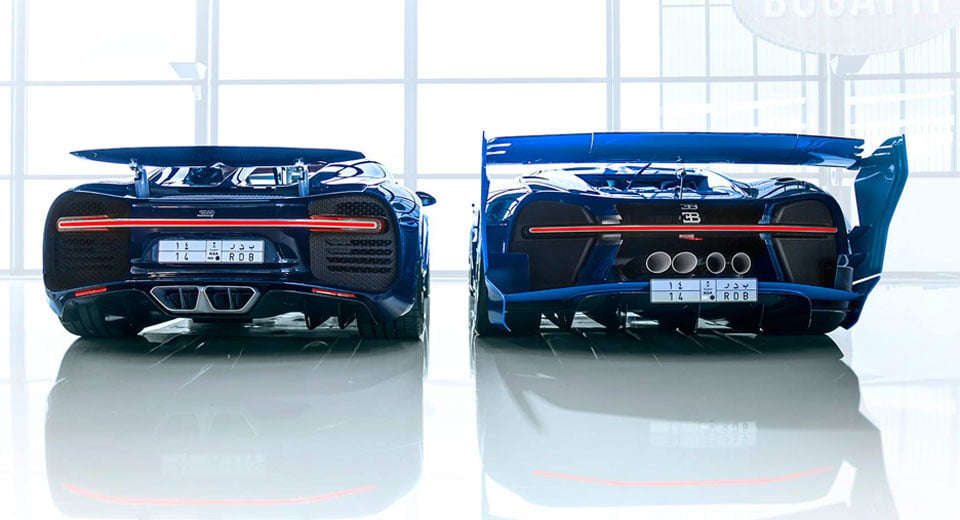 Bugatti has yet to ship its production Chiron yet, and so far the only a couple of show cars have been completed. That doesn't mean that with enough money you can't get your hands on the cars though. Apparently, Saudi Prince Badr bin Saud has purchased both the Chiron show car from its Geneva reveal, and the Vision Gran Turismo concept to add to his personal collection.
Neither car is street legal that we know of, but when you are a Saudi prince worth $21 billion maybe that doesn't matter much. You can probably pay for any tickets you might get.  Each of the cars has a quad-turbo 8.0L W16 engine out back, and with that much power, I sure hope they get driven and don't just sit in a gallery somewhere.
Bugatti has confirmed the prince purchased the cars, but hasn't said how much the Prince spent. Scuttlebutt suggests the purchase price for the pair was well over $5 million.