Tesla Testing Green Car Wash Service at Superchargers
car wash | supercharger | tesla | August 9, 2016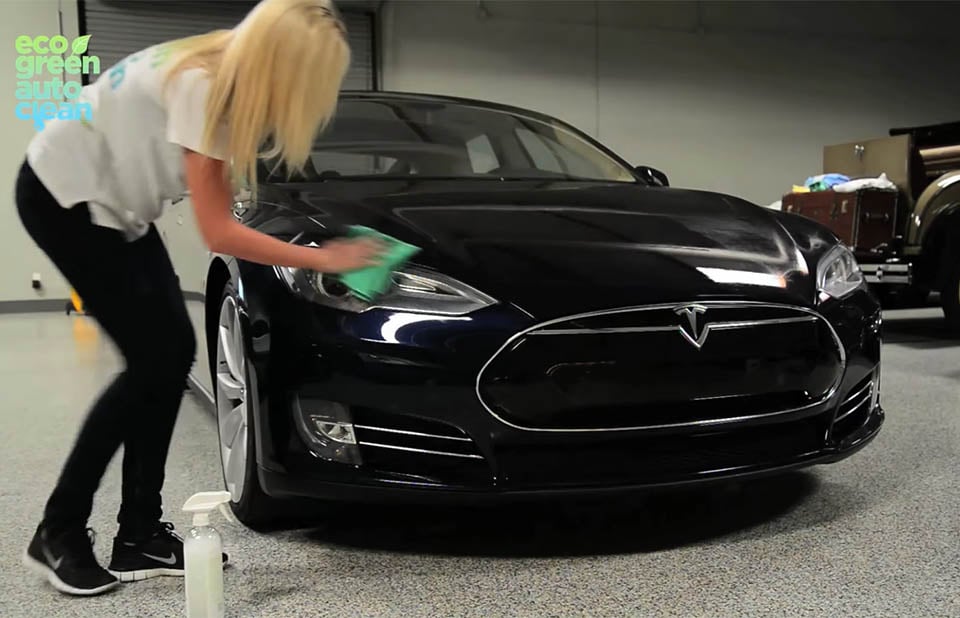 Tesla wants owners of its EVs using the Supercharger locations around the country to eventually be able to get a car wash while their car is charging up. Tesla is currently testing a green car wash service at its Fremont Factory Supercharger location.
The Eco Green Auto Clean car wash claims to use only a cup of water to wash your car. The main cleaning ingredient is some sort of biodegradable solution that lifts dirt away from the paint, chrome, and glass. It's not clear how much water they have to use to clean all the gunk off of the towels after the wash, though.
Apparently, this isn't a service where you can drop in and just pay for a wash. Word is that the wash service will be a subscription offering where you can get two washes per month for $80 monthly for a Model S or Model 3. The larger Model X will cost you $90 monthly.
There is no word on if or when the wash service will roll out to other locations.