A Rainbow of Dodge Challengers
colors | dodge | dodge challenger | August 10, 2016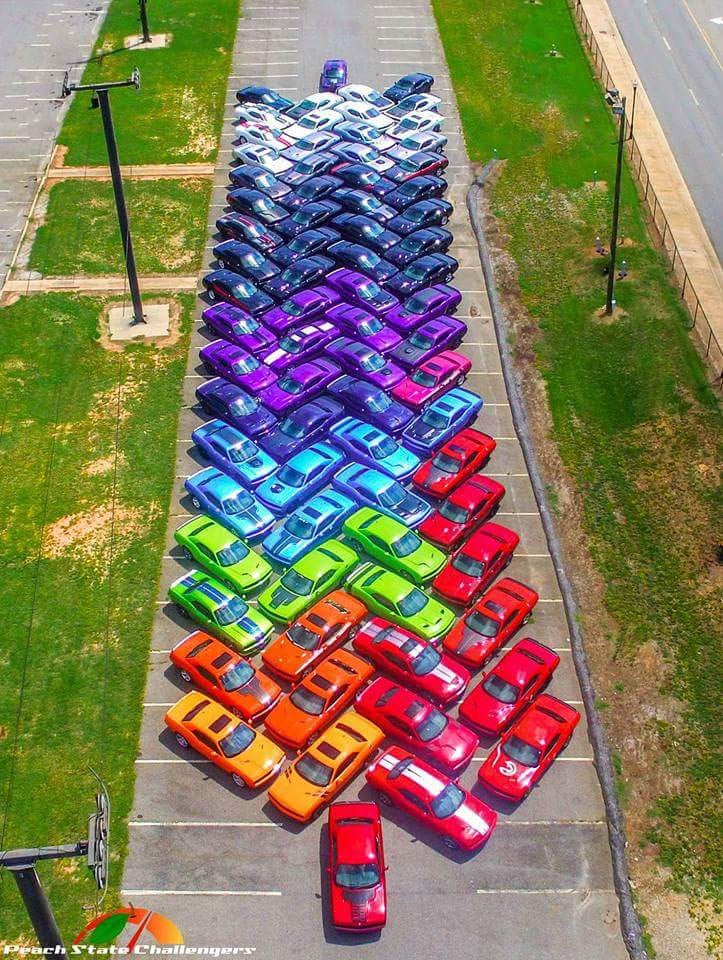 Look around you when you are driving down the road, and you'll quickly realize that most of the cars out there are black, white, or silver today. Occasionally you will find some bright colors. The group of car owners most likely to get a bright color are the sports car and muscle car fans.
The Dodge Challenger has had no shortage of vibrant colors throughout its lifetime. Take this photo of a slew of Challengers, which turned up at the Peach State Challengers meet, and aligned their cars into a rainbow ribbon for us to enjoy. I can only assume the few cars out of place at the very back were late to the show but wanted their participation medals.
I've always been a fan of colorful cars, having owned a Competition Orange Boss 302 and a Grabber Blue Mustang in the past. I hope automakers keep on with these cool bright colors.